With its high-end technology, luxury cars, and towering skyscrapers, Dubai is one of the richest cities in the world.
If that fascinates you, you are in luck because you can work remotely with a Dubai digital nomad visa or Dubai remote work visa.
In this detailed guide, you will learn how to get a remote work visa for Dubai through the UAE Virtual Working Program.
You'll also get to know everything from the basics of digital nomadism in Dubai and the visa requirements, processing time, benefits, and more.
I'll also help you decide whether Dubai is the best option for you as a digital nomad. Also, don't forget to go through the FAQs section at the end of this post to get all your queries answered about moving to Dubai.
Sounds exciting? Let's start right now 🙂
Digital Nomad Visa: What & Why
A digital nomad visa, aka a remote worker visa, is a document or program that gives you the legal right to work remotely while residing away from your country of permanent residence.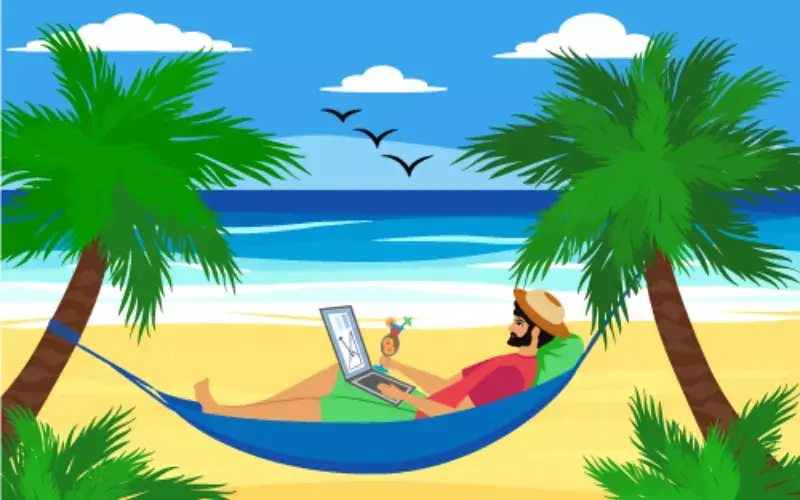 This type of visa is normally issued to people who meet the digital nomad visa requirements, which usually include proof of funds.
The visa allows the holder to be employed by a foreign company not a local company. You need to get a digital nomad visa if you want to stay longer than the time permitted with a tourist visa.
UAE offers a digital nomad visa with its VWP scheme. 
UAE Virtual Working Program (VWP)
The UAE Virtual Working Program (VWP) is a new scheme that enables employees worldwide to work remotely from the UAE. 
The one-year UAE digital nomad visa allows foreigners to enter the UAE under self-sponsorship and work in line with terms and conditions.
After 12 months, you can re-apply as per the standard application process.
Here are the quick details of the UAE digital nomad visa
| | |
| --- | --- |
| Income Required | $5000/Month |
| Income Tax | 0% |
| Visa Fee  | $287/Person |
| Application Fee | $81/Person |
| Maximum Stay | 12 Months |
| Benefits | Live like a resident in Dubai. |
With VWP, you can start your digital nomadic life in any emirate (or city) of the UAE:
Dubai.
Abu Dhabi.
Sharjah.
Ajman.
Fujairah.
Ras Al Khaimah.
And Umm Al Quwain.
The UAE remote work visa allows you to live in the country just like its residents. That means you can:
Also, you don't need to pay any taxes!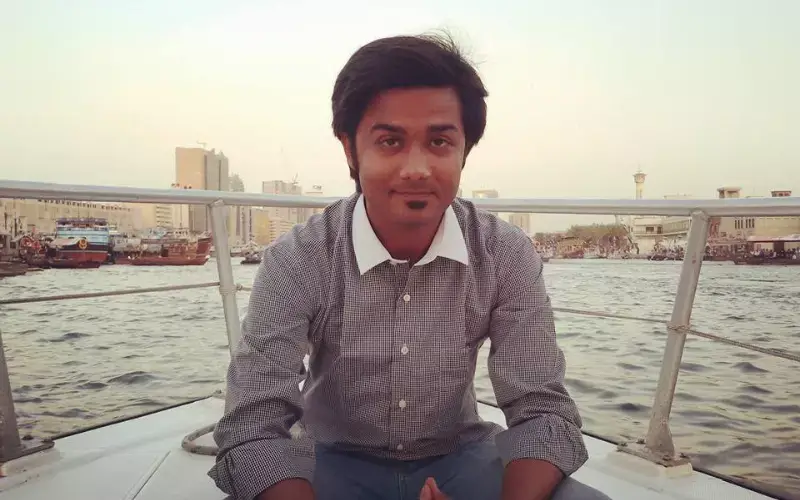 Dubai remote working visa scheme is perfect for freelancers, digital nomads, startups, bloggers, online business owners, and other remote workers. Let's get to know the requirements.
Dubai Digital Nomad Visa Requirements in 2023
To participate in Dubai virtual working program, you must meet these visa requirements:
If you're a remote worker or employee, you must:
And if you're a business owner, you must:
It's a multiple-entry visa, but you cannot continuously be out of UAE for more than 6 months. 
Dubai Digital Nomad Visa Processing Time
The processing time for a UAE remote work or digital nomad visa is approximately 5 to 7 days. It might take up to 2 weeks in some cases. Ensure all the requirements for a hassle-free and quick visa review and processing.
Al Rais Travel Agencies LLC, the official partner of the Dubai travel and tourism department, reviews and processes your visa application.
How to Apply for a Digital Nomad Visa for Dubai, UAE
You can apply for the visa online through the official website of Dubai. The application process is pretty straightforward. You can jump directly to the required step:
2/ Apply for the UAE Remote Work Visa Online.
3/ Wait for the Visa Approval.
4/ Enter Dubai and Start Working Remotely After the Approval.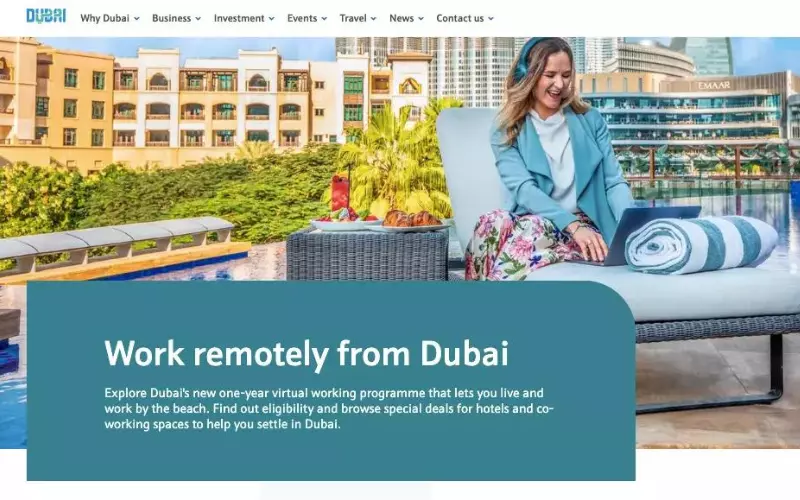 1/ Prepare Your Documents
To apply for the visa, you will need:
All set? Then, let's move on to the next step.
2/ Apply for the UAE Remote Work Visa Online
The process for applying for a digital nomad visa in Dubai is simple:
Go to VisitDubai.Com.
And fill out an application.
You must pay the
3/ Wait for the Visa Approval
After you apply, it will take around 5 to 7 days for the authorities to process your visa.
Once your visa is approved, you will get an email with your visa details and a link to pay the visa fee.
Congratulations. You gotcha!
4/ Enter Dubai and Start Working Remotely!
Now is the time to book your flight to Dubai and start living the nomadic life! Enjoy Dubai's fast life, top-notch infrastructure, and beautiful beaches.
But wait, there's more.
Read on to find out everything about being a remote worker in Dubai or any other city in the UAE.
Dubai for Digital Nomads & Remote Workers (2023)
With world-class infrastructure, excellent connectivity, and year-round warm weather, Dubai is a perfect destination for digital nomads and remote workers.
The city offers a great quality of life, with plenty of things to do and see.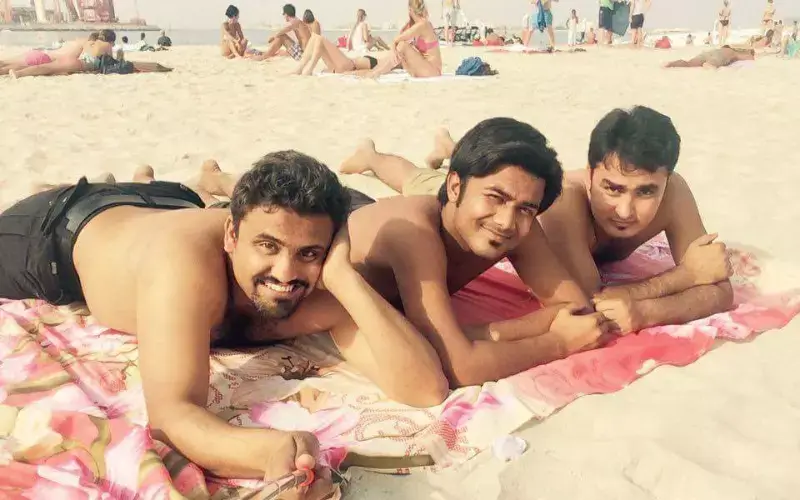 Dubai Quick Facts
| | |
| --- | --- |
| Government Type | Elective Monarchy |
| Currency | Dirham (AED) |
| Major Languages | Hindi, Arabic, and English |
| Average Climate | Hot Desert Climate |
| Internet Speed | Okay (8Mbps) |
| Average Rent | Above $1000/Month |
| Places to Work From | Many many |
| Educational Standards | Okay |
| Safety and Security | Awesome |
Cost of Living in Dubai in 2023
There's a lot to love about moving to Dubai, but it comes at a hefty price tag. Dubai is an expensive city. The cost of living in Dubai will depend on your lifestyle.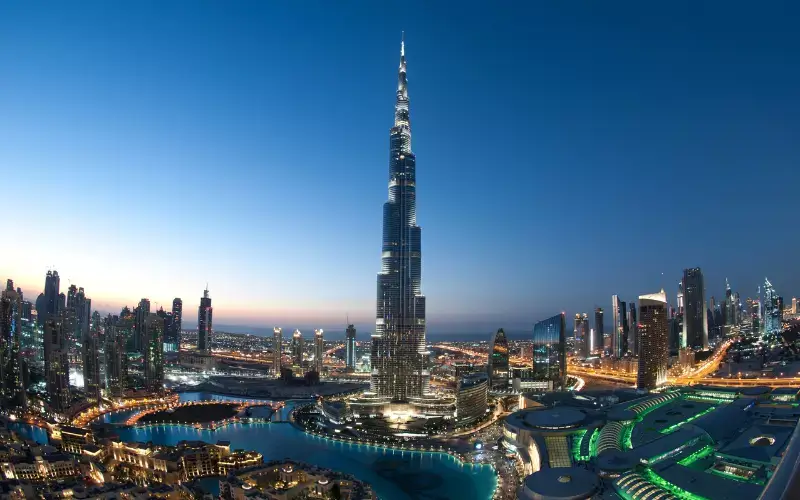 If you want to live a comfortable life, you can expect to spend around $2000 per month. This includes rent, food, transportation, and other essentials.
Of course, you can reduce your costs to $1000 per month by sharing an apartment or eating out less often.
For a family of 4, you can expect to spend around $3500-$4000 per month, depending on your lifestyle. Move to UAE with a Dubai remote work visa if that is not expensive.
Pros and Cons of Living in Dubai as a Digital Nomad or Remote Worker
Like any other place, Dubai has its pros and cons. It's up to you to decide if the pros outweigh the cons.
And the list for rankings goes on!
Let's have a quick look at the pros and cons now.
Now the ball's in your court.
Are you ready to move to Dubai and work remotely from one of the world's most modern and luxurious cities?
If yes, let's find out about the top attractions, coworking spaces, and more.
Digital Nomad Cafes and Coworking Spaces in Dubai
There's no shortage of coworking spaces and cafes in Dubai. There are over 500 coworking spaces in the city, with more popping up daily.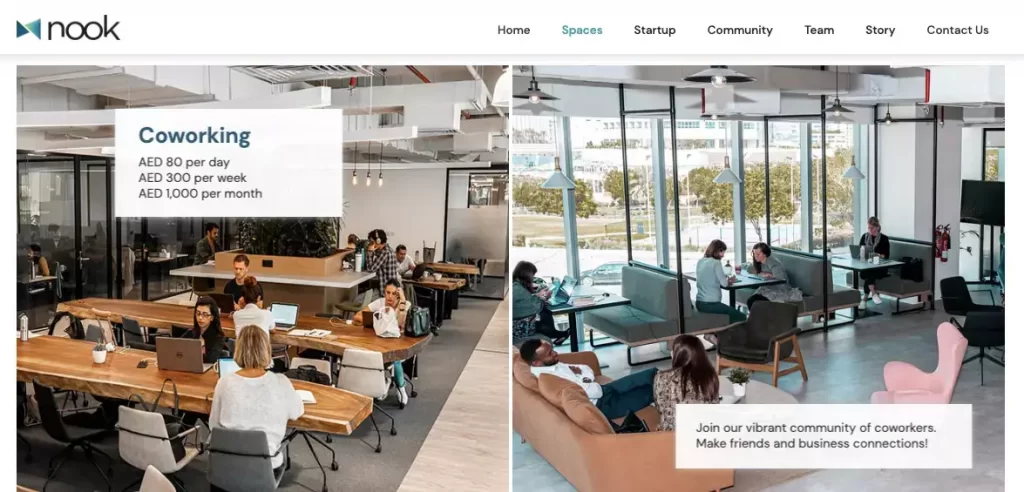 Let me share some coworking spaces and cafes that are friendly for digital nomads and remote workers in Dubai:
But honestly, you can work from anywhere in Dubai. Just find a cafe with good coffee and internet, and you're good to go!
Top 20 Places to Visit in Dubai, UAE
UAE is a beautiful country with plenty of places to visit. But let me share the top 20 attractions in Dubai that you cannot miss:
The Burj Khalifa: The tallest building in the world.
The Dubai Mall: The largest shopping mall in the world.
The Palm Jumeirah: An artificial archipelago shaped by a palm tree.
The Dubai Fountain: The world's tallest performing fountain.
Ski Dubai: An indoor ski resort.
Jumeirah Beach: A beautiful white sand beach.
The Dubai Aquarium: One of the largest indoor aquariums in the world.
The Dubai Museum: A museum located in the Al Fahidi Fort.
Hatta Heritage Village: A traditional village in the Hajar Mountains.
The Dubai Zoo: A zoo located in Jumeirah.
The Miracle Garden: A floral garden located in Dubailand.
Dubai Eye: A giant Ferris wheel located on the Palm Jumeirah.
Dubai Safari Park: A safari park located in Al War
Dubai Creek: A saltwater creek that runs through the city.
Ras Al Khor Wildlife Sanctuary: A wetland reserve in Dubai.
Dubai Frame: A giant frame located in Zabeel Park.
La Mer: An artificial beachfront located in Jumeirah.
Alserkal Avenue: Dubai's art center.
Dubai Marina Beach: An artificial beach located in Dubai Marina.
Kite Beach: A beach located in Jumeirah.
I have skipped many more places from mentioning here as this post is mainly about Dubai's digital nomad visa. But continue your journey to see other Emirates with breathtaking vistas.
FAQs on UAE Digital Nomad Visa
If you cannot find an answer to your query about the Dubai remote work visa, you can ask me in the comments section.
What is the duration of UAE's virtual working program?
The UAE virtual working program is valid for one year and can be renewed for another year. If you get the visa, you can reside in Dubai or any other city within the UAE for up to 12 months.
Is Dubai good for digital nomads?
While Dubai may not be the cheapest city for digital nomads, it is one of the world's most modern and luxurious cities. The city has excellent infrastructure, beautiful weather, and plenty of things to do.
Who can apply for a Dubai remote work visa?
Anyone can apply for a Dubai digital nomad visa if they meet the requirements. The basic requirements include having a remote job or business outside the UAE that makes at least five thousand dollars per month.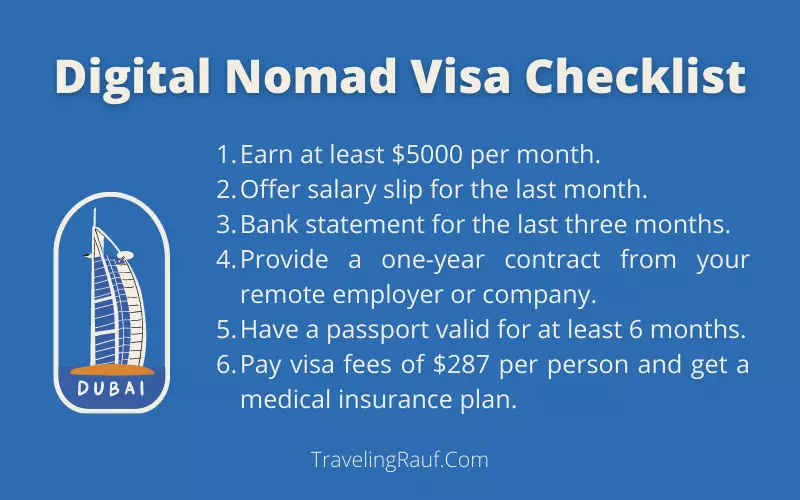 Can I get a digital nomad visa while I'm in the UAE?
You cannot get a visa if you're a resident or expat in UAE. While you're there as a tourist, you can apply for it online but need an exit before getting it.
Are there any restrictions on nationalities?
Luckily, no nationality restrictions exist for the Dubai digital nomad visa. But immigration reserves the right to refuse any visa application without any reason.
Which countries offer digital nomad visas?
Many countries offer digital nomad visas, such as Barbados, Croatia, Germany, Iceland, Estonia, Malta, the Czech Republic, Costa Rica, Georgia, and more.
Other Digital Nomad Visas You Should Consider