In this Naran Kaghan tour guide, you'll learn everything about this scenic place filled with lakes, mountains, and greenery.
Thanks to the tourism development in the area, it has become one of the most favorite destinations in Pakistan and beyond.
In this travel guide, you'll discover when and where to visit, what to bring, and things to do in Naran and Kaghan. You'll also learn about tour packages and travel tips to make your Naran Kaghan trip hassle-free and fun!
Sounds exciting? Let's start 🙂
Naran Kaghan Tour Guide
It's hard to believe that such a beautiful place exists on Earth. Sitting in the middle of Naran valley, surrounded by mountains, I cannot help but be in awe of nature's beauty.
My wife and son sleep soundly in the hotel room while I sit outside and breathe the fresh air. It's so peaceful here, and I can't help but feel grateful to experience such natural beauty.
I'm staying here for a week with my family. The sun is already starting to set behind the mountains. And I thought of publishing this Naran Kaghan travel guide so more people can enjoy this place.
What to Do: 13 Things to Do in Naran Kaghan
After reaching Naran, you can check into your hotel and head out to explore the town. There are plenty of free things to do in Naran, and the best way to see the town is on foot.
Start at the main market and stroll through the narrow streets.
1/ Make New Friends in Naran
People in Naran and adjoining areas are extremely friendly and hospitable. You will be surprised at how quickly you make new friends here.
2/ Shop and Snack in the Naran Bazaar
The Naran Bazaar is the perfect place to buy souvenirs for your loved ones back home. There are many things to choose from, from hand-knit sweaters to locally made jams. Dry fruits are a must to try there.
3/ Go on a Hike in Naran and Kaghan
If you love hiking, you will be spoilt for choice in Naran. There are plenty of easy and challenging hikes depending on your fitness level. And the best part is that most of them are free!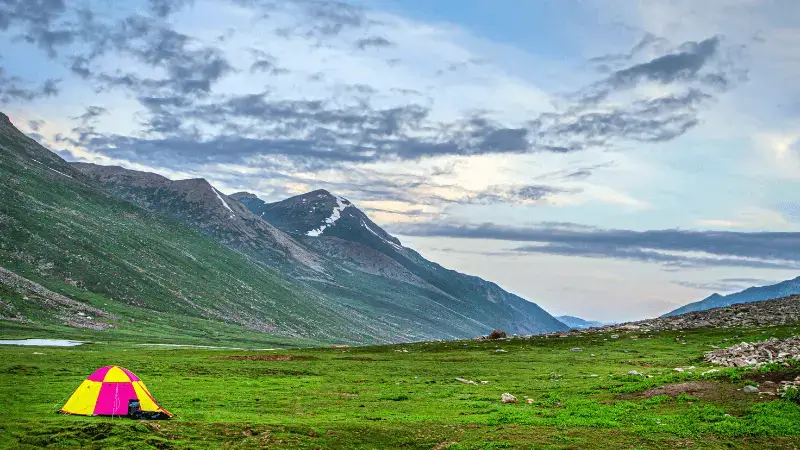 4/ Visit the Local Waterfalls
Naran is home to some of the most beautiful waterfalls in Pakistan. So make sure you visit at least once during your stay. And you can always ask Naran natives for directions; they will be more than happy to help!
5/ Have a Picnic in Naran Kaghan Spots
One of the best things to do in Naran is to picnic in one of the many scenic spots. Naran is surrounded by beautiful forests, lakes, and meadows so you will find the perfect spot for picnics.
6/ Go Camping in Naran, Shogran, and Kaghan
There are many campsites in and around Naran where you can pitch your tent and enjoy the beautiful scenery.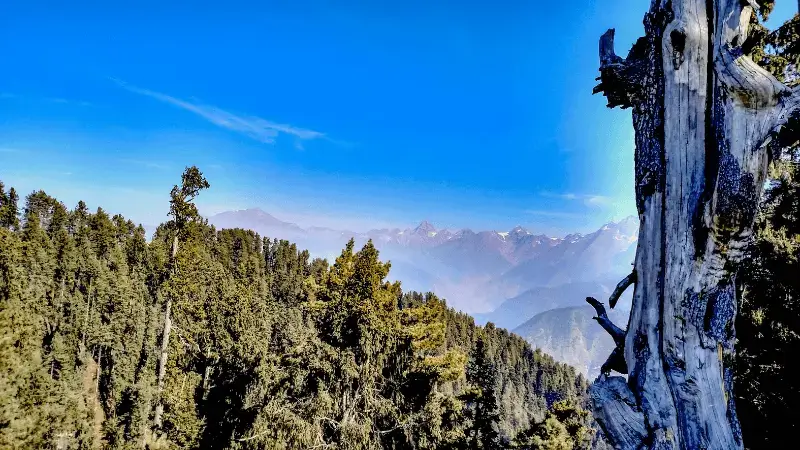 7/ Take a Jeep to Nearby Lakes and Villages
One of the best ways to explore Naran and Kaghan is by taking a jeep safari. This is an ideal way to visit the many lakes and villages in the area.
8/ Ride a Horse to Explore the Unknowns
Another great way to enjoy the Naran Kaghan tour is horse riding. Be careful, as some of the trails can be pretty treacherous. But don't worry because there will always be a Naran Kaghan tourist guide with you. 
9/ Enjoy Rafting in River Kunhar in Naran Kaghan
You cannot do a lot of air sports and water activities there in Naran. But rafting is an exception there. There's a little rafting point after Jalkhand village where you can go rafting on River Kunhar. This is an experience you will never forget!
10/ Enjoy the Majestic View from Babusar Top
You can drive up to Babusar Top from Naran.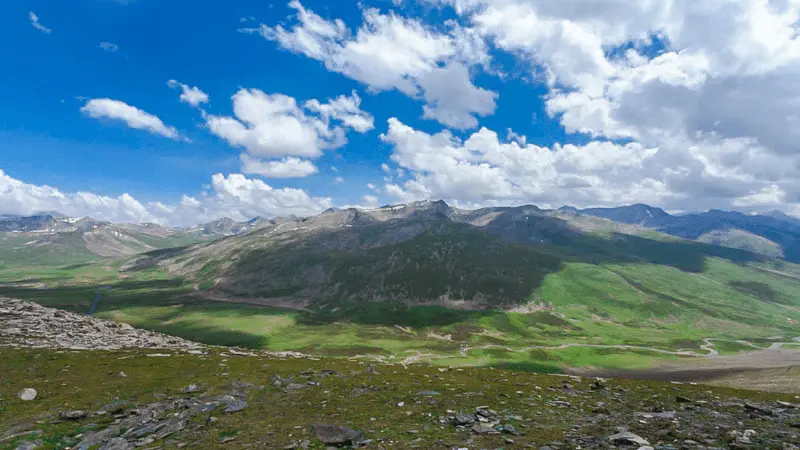 This is the highest point in Kaghan valley and offers a stunning view of the surrounding mountains. You can enjoy the majestic views from Babusar Pass and return to Naran in a day.
11/ Dive into the World of Local Food & Specialities
Food in Naran and Kaghan is similar to that available throughout Pakistan. It includes chicken, mutton karahi, biryani, and roasts.
But the delicious trout fish is a Naran specialty. So you must try it! Many restaurants in Naran serve trout fish.
12/ Do Nothing, Just Relax and Drink Fresh Water
Sometimes, the best way to enjoy Naran is to do absolutely nothing. So find a spot with a view and just relax.
Take in the fresh mountain air and appreciate the simple things in life. And don't forget to drink plenty of water, as Naran is known for its fresh and clean water.
13/ Take Your Trash With You & Respect Everyone
Lastly, remember to take your trash with you when you leave Naran. And please respect the locals and their culture. Naran is a beautiful place, and we want to keep it that way!
Best Time to Visit Naran Kaghan in 2023
Naran and Kaghan valleys usually have blocked roads due to snowfall in the winter season. So, the best time to visit the valley is the summer season.
And the best months to visit Naran Kaghan are from May to September. The weather is pleasant during this time, and you'll enjoy the Naran Kaghan valley at its best. 
However, it's worth mentioning that the number of tourists increases significantly during this period.
So here's a pro tip:
Don't go on a Naran Kaghan tour immediately after any festival (like Eid or Pakistan's Independence Day) if you're on a budget and want to avoid crowds.
You may also want to skip July and August when there is a lot of rain. Confirm this with the Pakistan Meteorological Department's Naran weather forecast.
Budget Costs and Pricing for Naran Tour Packages
The Naran Kaghan valley is beautiful; thankfully, it's still not too commercialized. Naran Kaghan tour packages go for as low as Rs. 20,000 (~$90) per person for three days.
And usually, the Naran Kaghan tour price covers these things:
Transport from one point back to that point (Isl – Isl or Lhr to Lhr).
Breakfast and dinner for tour days.
Basic sightseeing like Lake Saiful Muluk, Lalazar, and more.
But you must find out what is included in the tour package and what isn't.
You may enjoy this rate as part of a group excursion, and the private tour to Naran Kaghan is 2-3 times more expensive. Also, you can find affordable tour packages by searching on Facebook:
If you're like us, you'd want to go alone.
In this way, you experience a place at your own pace, and someone else's schedule does not bind you. But then you need to manage everything independently, which can get tiring.
The private tour from Islamabad to Naran Kaghan may cost anywhere from Rs. 70,000 ($300) to Rs. 100,000 ($500)+.
Here's the breakdown of 3-5 day private tour costs from Islamabad to Naran:
| From / To | Price |
| --- | --- |
| Islamabad to Naran  | Rs. 2,500  per person |
| Naran to Saif ul Malook | Rs. 3,000 per jeep visit |
| Naran to Other Lakes | Rs. 3,000 per jeep visit |
| Naran to Babusar Top | Rs. 3,000 per jeep visit |
| 3 Days Fullboard Meal | Rs. 7,500 for 1-2 persons |
| 3-Night Cheap Hotel Stay | Rs. 12,000 for 1-2 persons |
| Naran to Islamabad | Rs. 2,500 per person |
| Misc. Expenses | Rs. 5,000 |
| GRAND TOTAL | Rs. 38,500 |
Other than that, you'll need to budget for food and souvenirs. Naran has fantastic places to eat, and the food is reasonably priced. You can get a decent meal for two people for around Rs. 1,000 (~$5) in Naran.
As for souvenirs, Naran is famous for its wooden and woolen handicrafts. You can find some lovely and unique pieces here. But bargaining is a must if you want to get a good deal.
How to Get to Naran Kaghan from Pakistan's Major Cities
Naran Kaghan is located in the Mansehra district of KPK province. It's about a 7-hour drive from Islamabad, the capital of Pakistan. So first you need to reach Islamabad from your city. 
CITIES
DISTANCE
TIME
Lahore to Naran
616 KM
10 hours
Faisalabad to Naran
557 KM
9 hours
Peshawar to Naran
347 KM
7 hours
Murree to Naran
183 KM
6 hours
Balakot to Naran
82 KM
3 hours
Mansehra to Naran
121 KM
4 hours
Islamabad to Naran
281 KM
7 hours
Naran to Babusar Top
65 KM
2 hours
Naran to Gilgit
234 KM
6 hours
Naran to Hunza
316 KM
7 hours
Karachi to Naran
1648 KM
2 hours by air from KHI to ISL
And 7 hours from ISL to Naran by road
The best way for independent travelers to get there is by booking a car or taking a bus or minibus from Islamabad or Rawalpindi. It's a long journey, but it's worth it.
1/ Book a Special Vehicle: Approx. Rs. 4000 (~$20) Per Day
Booking a car for you and your family is the most convenient way to travel to Naran and Kaghan. You won't be able to stop at beautiful viewpoints on the journey.
But it's also the most expensive option, especially if you're unfamiliar with Pakistan's haggling culture.
Before booking a car, confirm if the pricing includes fuel and toll costs, driver's charges, and vehicle rentals.
2/ Get a Bus Ticket: Approx. Rs. 2500 (~$12) per person
If you want to save some money, you can travel by bus. Daewoo and Faisal Movers are bus companies operating between Islamabad and Naran.
The fare is around Rs. 2,000-3,000 (~$10-15) per person, depending on your chosen company and seat class. The
3/ Ride on a Public Minibus: Approx. Rs. 1000 (~$5) per person
The minibus or typical public transport is the cheapest way to reach Naran, but it's pretty cramped and uncomfortable. Also, you need to change the vehicle at least twice en route.
First, you must reach Abottabad or Balakot from Islamabad and then Naran from there. You can easily find minibusses from the relevant city's bus terminals or addas.
The journey takes 8-9 hours or more, depending on the waiting time for the minibus to be full. And the fare is around Rs. 1,000 per person.
Where to Stay: Top Naran Kaghan Hotels and Resorts
Depending on your budget and preferences, there are many guesthouses, hotels, and resorts in the Naran Kaghan area. For Rs. 4500 per night, I rented a budget room suitable for families.
I booked the hotel room after reaching Naran. But if you want to do it in advance, you can do it online on Booking, TripAdvisor, or Agoda.
These are some of the top hotels and resorts in Naran:
Hotel One Naran
Mountain Top Resort
Pine Park Hotels & Resorts
Mount Feast Hotel
Rose Valley Hotel
PTDC Naran Motel
Bela Resorts Naran
Parhena Cottages Bella Naran
The pricing ranges from Rs. 8,000 ($40) to Rs. 16,000 ($80) per night for a double room. And that usually includes breakfast. But the cheaper hotels and guesthouses in Naran Kaghan may cost you Rs. 3000 to Rs. 5000 per night.
You do not need to submit marriage documents in Naran's hotels if you are a couple. Unlike other Pakistani cities, it is not required to do so.
Where to Go: Instagrammable Places to Visit in Naran Kaghan
A narrow stretch of road, 23 kilometers long, connects the Naran and Kaghan valleys. From Naran, the road goes upstream along the Kunhar River to reach the Babusar Pass.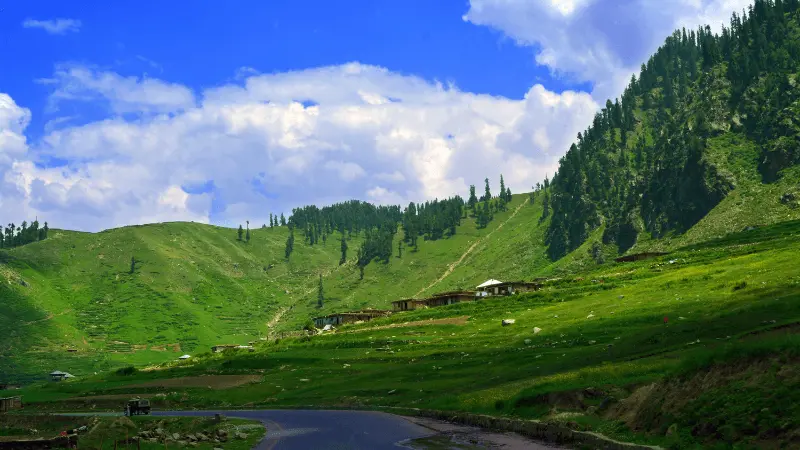 Naran is a small town in the Kaghan valley and serves as the perfect base to explore the surrounding areas. You can find tons of breathtaking lakes and famous places to visit on the Naran and Kaghan tours.
Shogran
Kaghan Valley
Kiwai
Naran Town & Naran
Batakundi
Jalkhand
Babusar Top
Siri Paye Meadows
Gittidas Meadow in Kaghan
Lalazar Tourist Spot
Jheel Saif al Malook
Lulusar Lake
Ansoo Lake
Piyala Lake
Saral Lake
Payal Lake
Lulusar-Dudipatsar National Park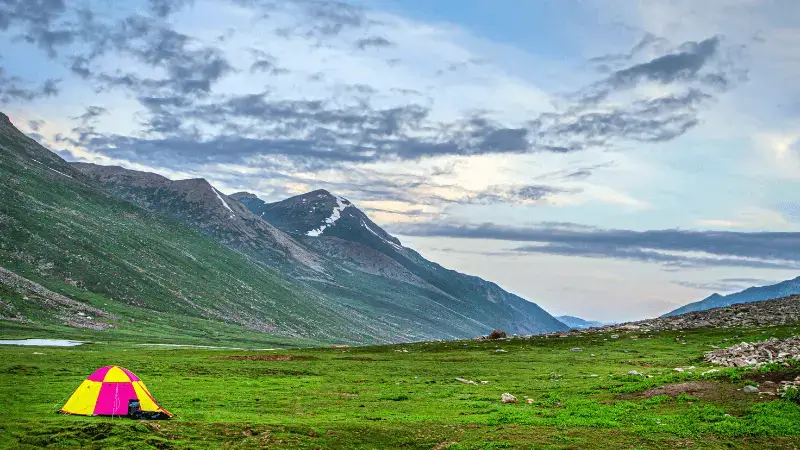 Do you want to know quick details about these places? Click the button below!
Essential Things to Know & Tips to Follow in Naran Kaghan Tour
Naran Kaghan is one of the most beautiful places in Pakistan. Many tourists visit the Naran areas yearly to enjoy the scenic beauty and serenity.
But any tour can rip you off if you don't follow the rules. 
So, embrace these practical tips when on a Naran Kaghan tour:
Check the weather conditions and forecast before traveling.
Pack light but don't forget the essentials like warm clothes.
Carry cash, as there are limited ATMs in Naran Kaghan.
Avoid traveling during the peak season (July and August) and winter.
Go around and check pricing from various vendors when shopping.
Try to travel in a group to avoid any mishaps.
Don't take your car, as the Naran Kaghan roads are treacherous.
Call the police on 091-9212222 and have other important numbers on hand.
Let me share a few things you must consider before or while traveling to Naran Kaghan to have a great tour.
Temperature and Weather in Naran Kaghan
Whether you travel to Naran and Kaghan in summer or winter, you must pack warm clothes. The temperature in Naran drops to the twenties in most seasons.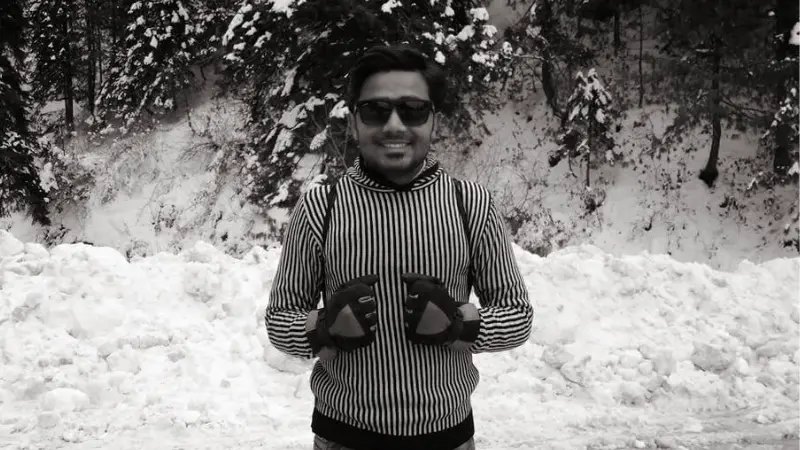 You can also face rainfall in summer and snowfall in winter. You should take facial mist, moisturizing cream, and lip balm.
In Kaghan valley, the average annual temperature is 3.9 °C | 39.0 °F. Have a look at this table to know the average temperature in Naran Kaghan for each month of the year:
| Month | Average Temperature in Naran-Kaghan |
| --- | --- |
| January | 2.6°C (36.7°F) to 12.6°C (54.7°F) |
| February | 4.3°C (39.7°F) to 13.8°C (56.8°F) |
| March | 7.7°C (45.9°F) to 18.9°C (66°F) |
| April | 3°C (38°F) to 15°C (59°F) |
| May | 7°C (45°F) to 20°C (69°F) |
| June | 19.3°C (66.7°F) to 32.6°C (90.7°F) |
| July | 20.5°C (68.9°F) to 31.5°C (88.7°F) |
| August | 8°C (46°F) to 21°C (70°F) |
| September | 5°C (41°F) to 17°C (62°F) |
| October | 3°C (37.°F) to 25°C (77°F) |
| November | 1°C (33°F) to 16°C (62°F) |
| December | -1°C (30.2°F) 8°C (46.4°F) |
Keep in mind that these temperatures are valid for Naran only and not for adjoining places.
Health and Safety Issues
Naran Kaghan is a safe place for tourists, but you must take some safety measures. Dress modestly and accompany a man when you go out. As for health, wear warm clothes and take precautions against mosquitoes.
Road Conditions in Naran Kaghan
The Naran Kaghan roads are dangerous, so it is better to use the services of a professional driver. You can also use the jeeps and coaches provided by tour operators or independent drivers.
If you are going for a hike, ensure that someone knows your whereabouts.
Internet in Naran Kaghan
It's not just Naran Kaghan that has poor connectivity; northern Pakistan is similarly afflicted. As for WiFi, you can find it in some hotels, but the connection is often unstable.
Power Outlets in Naran Kaghan
The power sockets in Naran Kaghan are of the Pakistani type. They're suitable for US and European-type plugs. The standard voltage is 220V, and the frequency is 50 Hz. But you should bring a universal adapter, just in case.
Naran Kaghan Map
Do you want to dig deeper into the Kaghan Valley? Then go through the final report on Mapping and Documentation of the Cultural Assets of Kaghan Valley, Mansehra.
Naran Kaghan Pics Gallery
FAQs about Naran, Kaghan
Let me answer some of the most frequently asked questions about Naran and Kaghan regions now.
What to pack for Naran Kaghan?

Some essential things to pack for Naran Kaghan are sunscreen, hats, sunglasses, comfortable, warm clothes, walking shoes, and insect repellent. You should also carry a first-aid kit and a walking stick in emergencies.

Where is Naran Kaghan located?

Naran is a town situated in the upper Kaghan Valley in the Khyber Pakhtunkhwa province of Pakistan. It's located at a distance of 121 kilometers from Mansehra city and 282 kilometers from Islamabad, the capital city of Pakistan.

How many lakes are there in Naran and Kaghan?

There are 11 lakes in Naran and Kaghan region, namely Siri Paye Lake, Paya Lake, Saif-al-Malook Lake, Ansoo Lake, Payal Lake, Lulusar Lake, and Dudi Patsar Lake, Dharma Sar Lake, Dharma Sar Lake, Babu Sar Lake, and Sat Sar Mala Lake.

How many days are enough for Naran Kaghan?

3 to 5 days are enough to explore Naran Kaghan and its surrounding areas. However, you can also extend your trip if you want to spend more time in this beautiful valley.

Which is the famous fish of Naran Kaghan?

The famous Naran Kaghan fish usually caught from the Kunhaar river is Trout. You can also find other types of fish in the lakes of Naran Kaghan, such as Mahseer, Carp, and Snow Trout.

How to go to Naran Kaghan from Islamabad?

You must hit Hazara Motorway (M-15) to Islamabad via Mansehra. The distance between Islamabad and Naran Kaghan is 282 kilometers, taking 8 hours to complete.

How to go Naran Kaghan from Lahore?

Take Lahore-Islamabad Motorway (M2) and reach Islamabad first. You must hit Hazara Motorway (M-15) to go to Naran via Mansehra. The distance between Lahore and Naran Kaghan is 616 kilometers, taking 11-12 hours to complete.

Which is better, Naran or Swat?

Both Naran and Swat are beautiful places to visit in Pakistan. However, Naran is better for those who want to enjoy the lakes and rivers, while Swat is ideal for those who love hiking and trekking. Also, Swat has fewer tourism facilities compared to Naran.

Is Naran open now?

The roads for Naran Kaghan are usually open in May or June, depending on the weather conditions.

However, you should check the latest travel advisories before planning your trip. Or comment under this Naran Kaghan tour guide, and I'll reply to you ASAP 🙂