So you want to visit amazing places like Maldives in Europe because who doesn't want to? Many destinations in the continent can be titled the European Maldives.
Maybe you're on a budget. Or because the flight to the Maldives from Europe is approximately 10 hours, it's just too expensive or too far from you.
And maybe you are looking for Maldives alternatives in Europe because you've already visited the country.
There are countless factors to consider when choosing a travel destination.
Whatever the reason, many places in Europe offer the same tropical vibes and crystal-clear waters.
Europe is known for its coffee, chocolate, and rich architecture, but it also has stunning beaches that rival any in the world.
Whether you want to relax on a secluded island or explore ruins underwater, here are the 11 best places similar to Maldives in Europe for your next vacation.
11 Amazing Places Like Maldives in Europe
These destinations like the Maldives offer crystal water, blue sky, and tons of water sports to keep you entertained and relaxed.
So decide your favorite spot from the list and take a vacay right now!
1/ Corsica
It's filled with turquoise water, vibrant sea creatures, and cultural cuisine. Corsica offers you a divine atmosphere, adventure activities, and a lot of historical places to go to.
This Mediterranean island resort speaks luxury and comfort, making it a lot similar to the Maldives. You can do snorkeling, diving, boat rides, and a walk among the wildlife to satisfy your knack for outdoor activities.
There are also fancy places like O'Lamparu, and LÉternisula to fulfill your food appetite and leave you with a new experience. 
Corsica is located right on the west coast of Italy, but this place is French and offers fantastic cuisine, flavor, and heritage. The destination is perfect for a romantic or family tour to spend time in peace. 
2/ Azores
The remains of Phoenician ships, Romans, and Greeks are found on the coast of the Azores. This archipelago has nine volcanic islands filled with residue and hints of culture.
The Azores offers top destinations with the most delicate waves for snorkeling, scuba diving, or surfing. This place inspires you to have fun and live independently.
The clear blue sky, beaches, and sightseeing of this place fill you with magic and fantasy. Algar do Carvao, an island of Terceira in the Azores, leave your mind blown with its saturated beauty and color contrast.
L'aaska and Tasquinha Viera are the elegant eating places in the Azores to provide you with the meal you deserve. They also give you a different perspective on the place's culture, cuisine, and dining experience.
So, what are you waiting for? Isn't it one of the best places like the Maldives in Europe?
Also, read: 13 Tropical Places Like Maldives in the UK
3/ European Maldives Portugal
It's not just the Azores region; all the beautiful islands in Portugal can be called the European Maldives.
Metropolitan Portugal comprises 27 islands and 8 small islets along the coast. The Azores archipelago consists of 9 inhabited islands, while Madeira only has 2. Most of these are uninhabited and offer an incredible escape for outdoor adventurers.
The Portuguese islands provide more than the Maldives islands with many opportunities to explore the natural beauty, from quaint fishing villages to exquisite beaches and lush vineyards.
These are the best of European Maldives in Portugal:
Faial Island
Ilha Da Tavira
Ilha De Armona
Madeira Island
Pico
Cape Verde
Flores
Terceira Island
Sao Miguel
Porto Santo Island
Its stunning landscapes and azure waters make it easy to see why Portugal is a cheaper alternative to the Maldives. Both countries are blessed with many islands that offer visitors a unique experience.
3/ Malta
Maltese Islands contain history, world wonders, and more in their building and architecture. This Maldives alternative in Europe has buildings older than the Great Pyramid or Wall of China.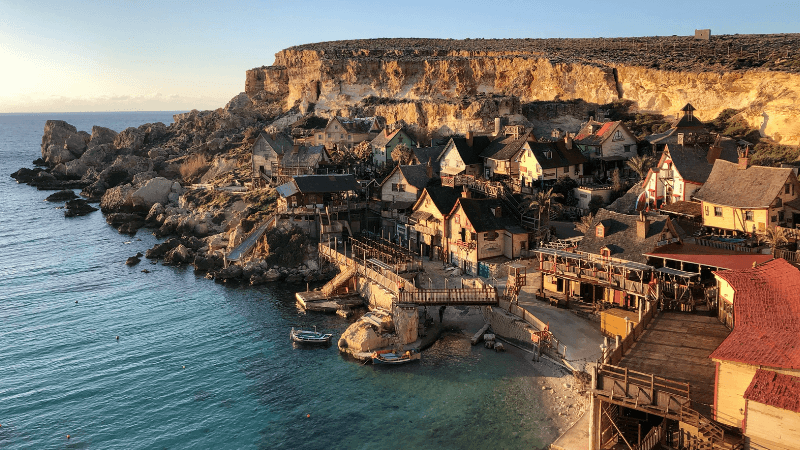 Isn't that exciting enough to visit this place?
But wait, there's more. Malta also offers sheer blue water, sunbathing places, and resorts to relieve stress. 
Dive into the sea to look at the miraculous sea creatures in HMS Maori, go to Lascar's war rooms, or visit the Upper Baraka Gardens. You will fall in love with everything as it provides a peaceful experience. 
You should also taste the cultural cuisines of Malta as they are famous for their flavoring and unique seasoning. La Maltija and Ta Marija are the most popular for their authentic food and effective customer service.
This destination does provide more benefits than the Maldives.
4/ Capri
Capri must be on your wish list if you are a travel enthusiast. It is famous for everything you'd expect from luxury destinations like the Maldives.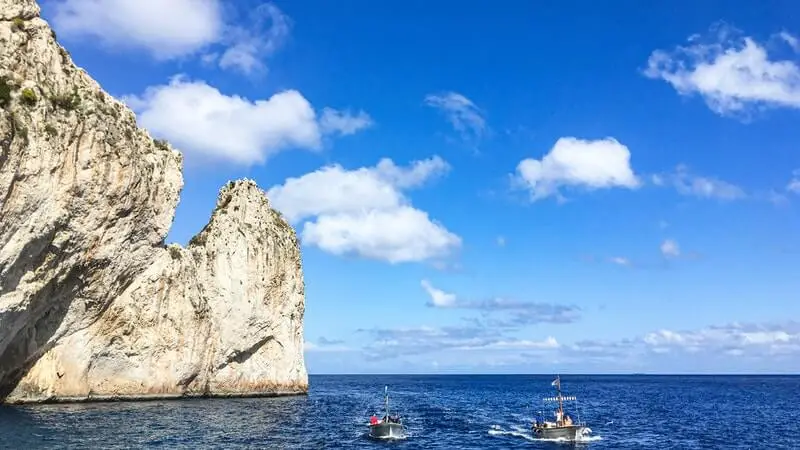 Greeks were the first to form their houses in Capri. Thus, you can learn about their history and culture too.
The Blue Grotto in Capri is breathtakingly beautiful; the cave is unmatchable with the turquoise lightning of the sea. Beauty can take you to the highest imagination and out of your mind.
Thus, some islanders believe that witches and wizards inhabit Capri 🙂
Drinking at the lighthouse and walking to Tragara and beyond will fill you with immense excitement and peace. While in this place, try the Ristorante de Gemma and Pulalli to get a knack for their cuisine.
5/ Hvar Island, Croatia
Hvar is a Croatian island in the Adriatic Sea and is best known as a summer resort. The average temperature in summer is 27 degrees Celsius which is good for a perfect vacation.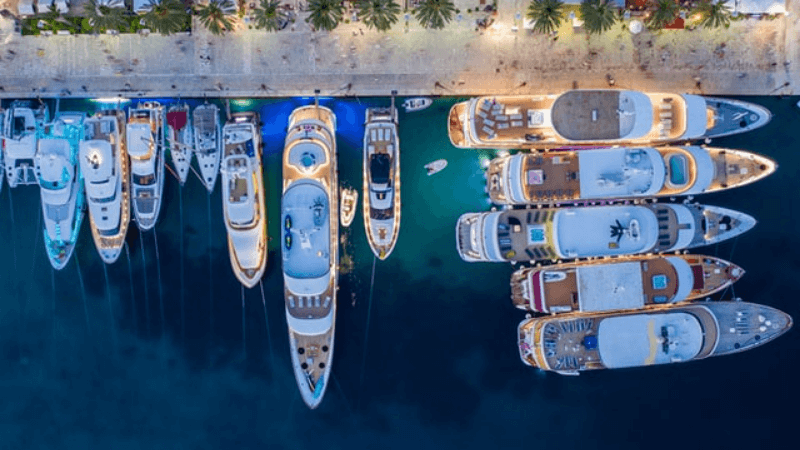 This place provides luxury similar to the Maldives, offering lavender fields, vineyards, crystal clear water, and much more.
While in Hvar, don't forget to visit surrounding towns like Stari Grad, Jelsa, and Vrboska. All these European places are similar to the Maldives in vibrancy.
Filled with famous cuisine, historic places, and cultural landmarks, Hvar will not disappoint you. This Maldives of Europe makes you feel the quiet, calm, and stillness of busy life. 
You can discover Croatian's historical places and have a vibrant day and nightlife in Hvar. What else do you expect? Go for a walk among the locals to make new friends and observe their rituals closely.
6/ Santorini, Greece
Santorini is my dream place to visit in Greece, combining European and Maldivian vibes.
But unlike the Maldives, it's famous for the whitewashed blocks of a building that gives the look of divinity with a blue sky.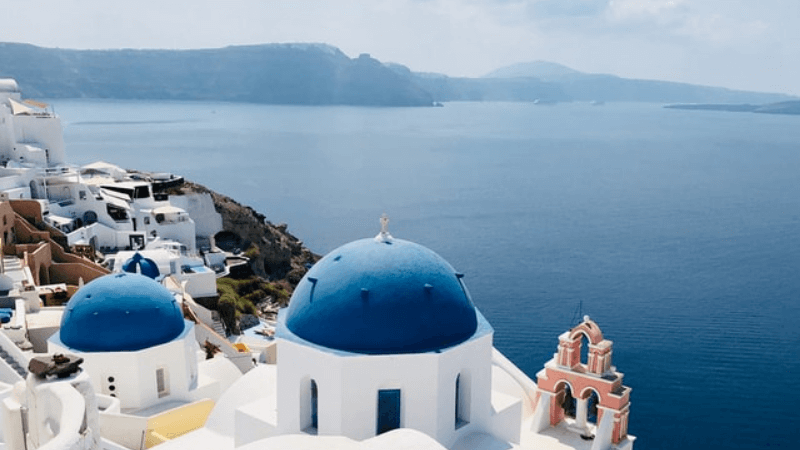 Santorini is a melting pot of temples and churches built in diverse styles representing culture and diversity. This place does not provide you with the experience of Maldives but a lot more than that. 
It has a certain vibe that fills your heart with calmness. While in Santorini, you can go hiking, boat riding, swimming, and not just the water sports (like in the Maldives).
You can sunbathe, relax in peace, walk around Amoudi Bay, or visit Akrotiri to spend some time in ancient history. But don't forget to try the yummiest dishes from Avra and Opson restaurants.
7/ Mallorca, Balearic Islands
If you want the experience of the sea, beaches, sand, cave, and city, then Mallorca or Majorca is made for you. It offers a colorful and vibrant nightlife with many things to see in the sunlight.
So start your day eating and burn those calories by hiking to Calo des Moro.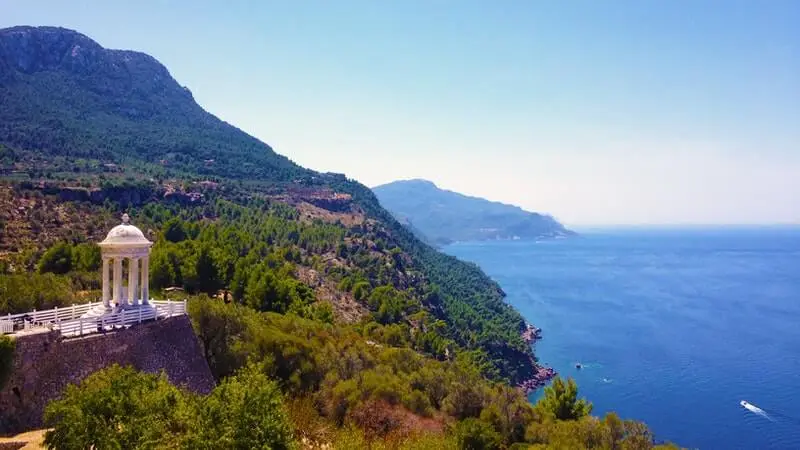 You will have a lot of picture-perfect moments in the crystal clear blue water and its unique architecture. It's also a beautiful, unspoiled destination in its own right, much like the Maldivian islands.
This European Maldives hot air balloon ride is worth every penny as you can see an overview of all the natural and cultural landmarks with a breathtaking view.
A visit to Colonia de Saint Pere is a must when you are in Mallorca, as it gives you the colors of heaven during sunset.
8/ Rhodes, Greece
Rhodes is a place to spend your life and vacations in. It surrounds historical castles to make you the princess or prince, and a boat ride for an adrenaline rush.
It's the largest of the Dodecanese islands of Greece, where you can try hiking, cave-seeing, boating, swimming, and diving.
Also, it's the home of one of the world's seven wonders, The Colossus of Rhodes. The tallest statue from ancient times is said to be the sun's god in this place.
So you have turquoise sky and water like in the Maldives, along with preserved European history. Isn't it the best reason to visit this place?
9/ Elba, Italy
Elba is an Italian island famous for pearly beaches, white sand, and blue skies. It is the largest island of Tuscan, popular with the Museum of Napoleonic Residences and the Elban Minerals Museum.
Also, take a stroll around at Fortress of Valtararrio and San Martino to learn more about the history bits. Or you can also use a paddleboat on the beach to have recreation time with kids and family.
This destination contains everything people look for in travel vacations.
Elba's room of love knot speaks the language of sweetness and demonstrates the art most finely. For the knack of adventure, visit the jungle and spend time with wildlife or swim in the ocean for diverse sea creatures.
Either way, you will have a blast on this island. So, when will you visit Elba in place of the Maldives?
10/ Mykonos, Greece
The streets of Mykonos are welcoming, warm and cozy for every traveler. The place is quite famous as celebrities spend their vacations in Mykonos, just like in the Maldives.
Like Santorini, it's a whitewashed paradise with a beautiful blue sky. And it's known as the party capital of Greece, with a vibrant nightlife and several sandy beaches to relax on my day.
One of the most popular activities in Mykonos is taking a boat trip around the island to explore its coastline. Church of Panagia, Rarity Gallery, and Agios Sostis are some of the must-see places in Mykonos.
11/ Fuerteventura, Spain
This Canary Island is the second-largest in Spain and a playground for windsurfers and kitesurfers. It's well known for the black and white sandy beaches that make it look like a painting.
You can call it the Maldives of Europe
Take the ferry to Ibiza for an amazing day trip, as Formentera does not have an airport; you'll need to go by sea.
The place is blessed with natural beauty, which you can experience by visiting Playa de Sotavento, Corralejo Dunes Natural Park, and El Cotillo.
Also, don't forget to try the delicious food of Baku and La Gondola restaurants.
Fuerteventura is one of those Maldives-like places in Europe that you must visit at least once in your lifetime. It's a stunning mix of spectacular volcanic landscapes and paradisiacal beaches with brilliant turquoise seas.
FAQs for the Places Like Maldives in Europe
Let me answer a few questions that might be running through your mind by now about the Maldives alternatives in Europe.
Is there a tropical area in Europe?
There are many places in Europe where you can find a tropical atmosphere. Places like the Canary Islands, the Balearic Islands, Madeira, and the Azores all have subtropical climates with year-round warm weather.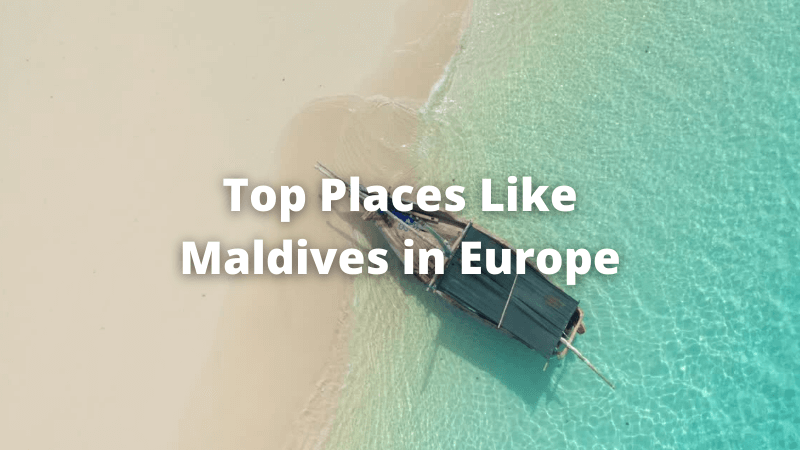 Many European places offer a Maldives-like experience with its turquoise waters, white-sand beaches, and beautiful landscapes. Such places include Corsica, Capri, and Hvar island. You can find more in this post.
How many islands are there in Europe?