Reasons to visit the Maldives are plentiful: the azure waters with their incredible marine life, the opportunity to stay in an overwater bungalow, and the chance to relax on a secluded beach.
So, explore these beaches, islands, and places like the Maldives in the US without showing your passport. Or dive into these Maldives-like overwater bungalows near USA.
You might want to consider these factors when choosing a travel destination.
So enjoy a similar experience to Maldives in the USA because I have created a list of beaches with the same tropical vibes. These gems offer clear blue turquoise water and sandy beaches that we all love.
Places like the Maldives in the US
Sit tight, and let's start the list!
1/ Lanikai Beach in Kailua, Hawaii
Best hotels: Halepuna, Waikiki Beachcomber
Best restaurants: Island Snow, Buzz original steakhouse
One of the best beaches in Oahu is Lanikai Beach. It offers a line of palm trees that are soothing to the eyes with perfect symmetry. You will also enjoy the crystal clear water that offers unlimited things.
From kayaking to snorkeling, you can try out every watersport.
Most travelers love to swim and paddleboard around the sea- it is also calm, collected, and peaceful to get a suntan or unwind for the whole day.
Lanikai Beach also offers a pathway to Moku Nui – another breathtaking travel destination.
2/ South Beach in Miami, Florida
Best Hotels: Leows beach hotel, Hotel One Miami
Best Restaurants: Yardbird, Katsuya
With beautiful sunsets and heavenly sunrise, South Beach has all the traits that make it perfect, unique, and charming as the Maldives from Florida.
The restaurants offer rich food that comes from different cultures and cuisines. And the hotels provide you with comfort and cozy feelings.
You can feel at home and on an adventure in South Beach. Go fishing, bicycling, and golf in Haulover Park, or visit the prestigious art and architecture during your walking trip.
You will visit the beach yearly because of its peace and comfort. So book your tickets now to experience a hassle-free vacation.  
Best Hotel: Fenway Hotel, Sonesta suites
Best Restaurants: Pavillion café, café Honeymoon
As the name suggests, it is a perfect place for a honeymoon. The spot has clear blue water with a white sandy beach to calm your mind for a minute. You will love the quietness this place has to offer.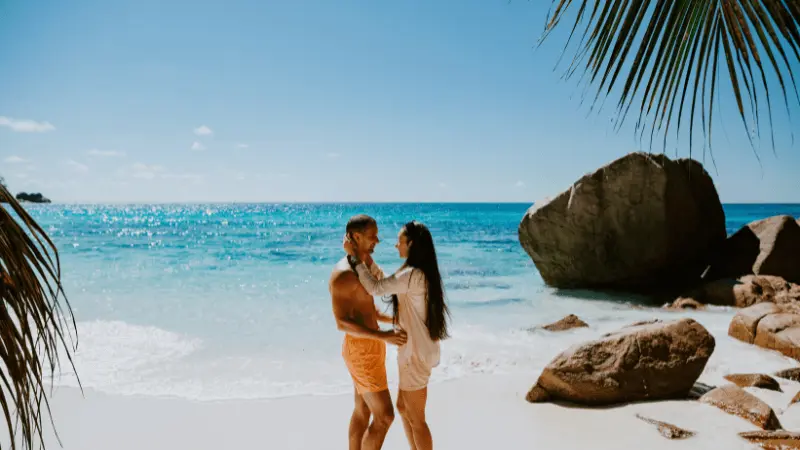 It's fun for a couple and families because of the watersports and safety it provides. You can go fishing, kayaking, cycling, and hiking around Honeymoon Island.
If you want more adventure, visit the nearest beaches to spot some dolphins and other vibrant wild lives.
The place is exceptionally accommodating and hospitable, so you won't face significant issues while on Honeymoon Island. It's comfortably one of the best places like Maldives in the United States of America.
4/ Huntington Beach, City in California
Best Hotels: Huntington beach inn, Hyatt Hotel
Best Restaurants: Sandy, Water Table, Duke
Huntington is a beach loved by children and families, offering sports, space, and safety to keep your kids occupied while having fun.
It has the calmness in the air to unwind all your worldly troubles and take them away in a minute. If you have a hectic routine, you only need a place like the Maldives with crystal pearly water.
The place also offers tour guides to help you with an adventure and adrenaline rush. The place also has heavenly-made cuisines with its culture-rich taste and delicious new things to try.
Huntington is the most similar place to the Maldives in the US, which offers the best time to spend with family and friends.
Also, read: 13 Tropical Places Like Maldives in the UK
5/ Coronado Beach in California
Best hotels: Hotel Del Coronado,
Best Restaurants: Brigantine, Lobster West, Miguel
California will always be a necessary stop for travel tours. It offers vibrant, bright, and fulfilling nightlife with calm mornings and quiet days.
Coronado Beach is another sandy beach to give your eyes an aesthetic look and calming effect. In addition, Coronado Beach offers various water sports and physical activities to travel as much as possible.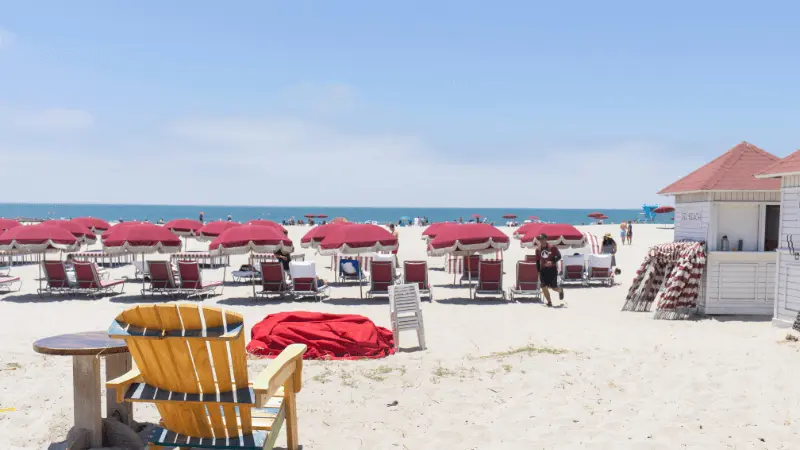 It also provides luxury places to live and visit, rich cultural architecture, and mouth-watering food.
Kayak to San Diego Bay or visit the ferry landing while you are there. It gives you an experience worth every penny and time you spend.
Coronado's trolley and walking tours are famous for their hospitality, colorful life, and friendly neighborhood. All these things make it one of the US's best places similar to the Maldives.
6/ Carmel Beach in California
Best hotels: La Playa, Mission Inn, Pine Inn
Best restaurants: Catch, Portabella, Flying fish grill
From food to culture and residency, Carmel offers the best in everything. Go on daily tours to spend your time well and be productive during the day.
On the white sandy beach, you will also have the chance to visit art galleries and colorful and historic architecture. Isn't it amazing?
Carmel also offers fishing, hiking, biking, and swimming. It's one of the closest places that meet the standard of Maldives and provides similar comfort.
Point Lobos, Carmel River State Beach, and Scenic Road Walkway are some of the most visited spots – offering Maldives-like feel!
7/ Pensacola Beach in Florida Resort
Best Hotels: Hampton Hotel, Margarita Villa
Best Restaurants: Crabs on the Beach, The Grand Marlin
Pensacola Beach is one of the top places like the Maldives in the US, offering many things, including food, variety, fun, shops, and more. It is as clear as sugar and will provide a heavenly experience.
All your stress and anxiety about life will leave your body when you enter Pensacola Beach.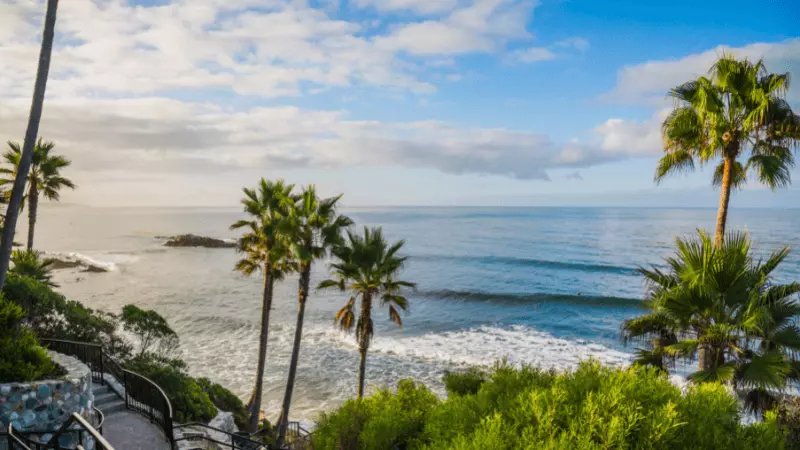 You can enjoy snorkeling, diving, swimming, fishing, surfing, and parasailing in this place. The fancy food places and shops around the beach are also exciting for your visit.
Buy souvenirs from this island to decorate your homes too. You can also plan your trips around some events to experience dolphin sightseeing or play golf.
8/ Myrtle Beach in South Carolina
Best Hotels: Sand Dunes, Caribbean resorts, and villas
Best Restaurants: Melting Pot Myrtle Beach
The beach contains a city filled with lights, life, colors, and more. It's a perfect spot to spend a week relaxing and doing various other activities.
The quality of life Myrtle Beach provides is quite similar to the Maldives; thus, enjoy as much as possible within a reasonable budget.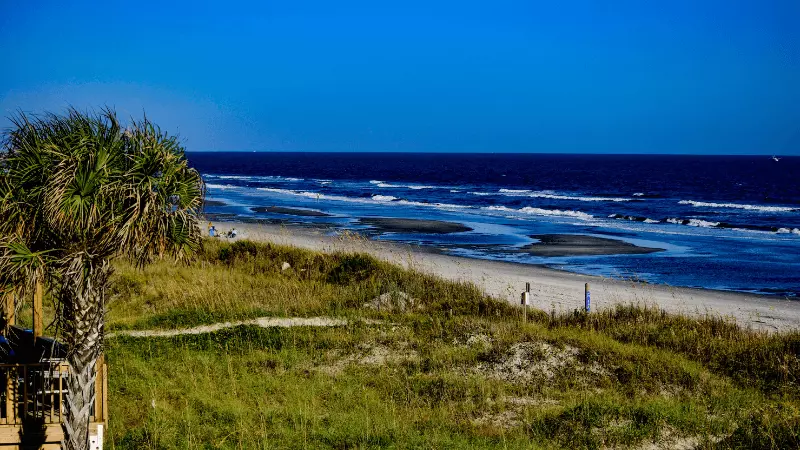 The place is filled with things for couples and children as well. You should do kayaking, parasailing, jet-skiing, swimming, or horse riding for an adrenaline rush.
Then, take a long tour around the trees and spend time around nature and wildlife. You can also visit museums, aquariums, and theme parks for kids. The place has everything for anyone, from food to activities and more.
9/ Calusa Beach in Florida
Best Hotels: Sunshine essential travel, Deer run hotel
Best Restaurants: Big Pine Key, Key Largo Chocolates
Calusa Beach is where you take kids and your wife to spend the weekend. It gives calm and collected vibes that I love to be around. It's one of the top places like the Maldives in the US's Florida.
The water is pearly and shines bright in the day. You can do snorkeling, swimming, or paddling during the day.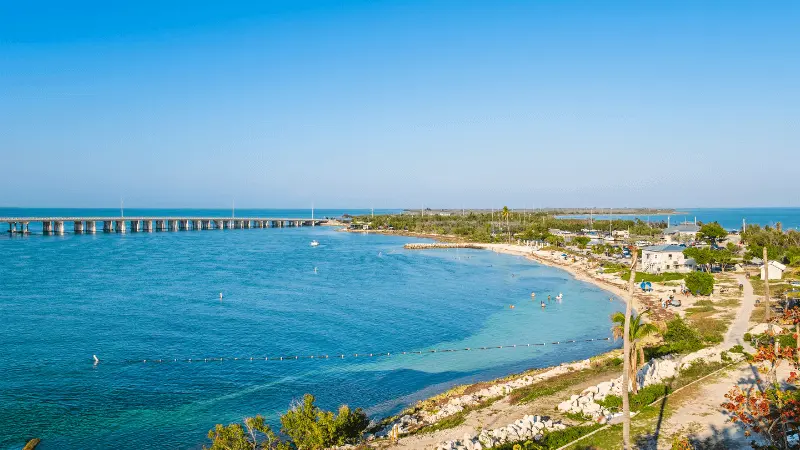 Or, if your family is feeling a bit more energetic, take a hiking tour around the bridge. The place is also amazing with its breathtaking view and incredible sunset.
You can spend days sitting by the sea to unwind from your stressful life or for more quality time.
10/ Hapuna Beach in Hawaii
Best Hotels: Westin Hapuna, four-season, Hilton
Best Restaurants: Merida, Ikena Landing
Hapuna beach park is a place to sit back, relax, and enjoy the weather, calm atmosphere, and clear water. The beach is not only limited to water sports but also other activities, of sightseeing as well.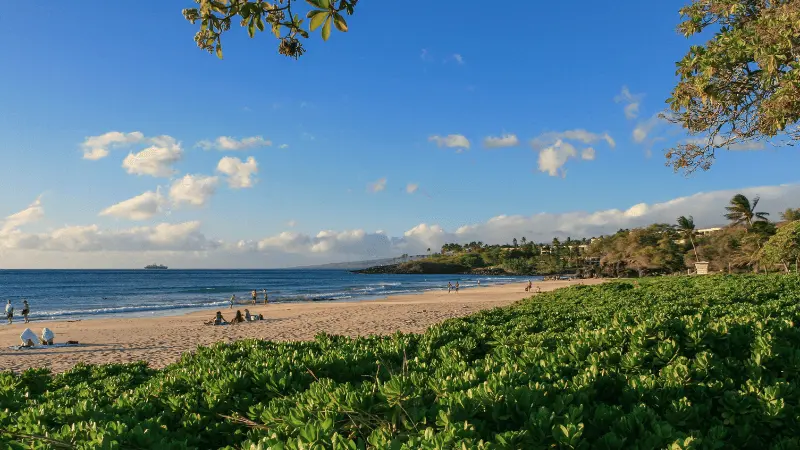 You can never get dull or bored in Hapuna because of the different opportunities.
The place offers distinctive architecture, rich food, and golf courses extending over miles to soothe your eyes and comfort the mind. You can also try kayaking, surfing, snorkeling, or swimming among the vibrant life.
The spot does offer comfort and luxury, making it one of the best places like Maldives in the USA. The Maldives is a heavenly place that offers everything with the quality comfort you need.
It fulfills your heart's desires, but it is not easy to reach everyone. Some may have long flights, or other people may have budget issues.
Is Maldives in America?
No, the Maldives is not in America. The Maldives is a country located in South Asia, specifically in the Indian Ocean. It is an archipelago consisting of 26 coral atolls, which are made up of hundreds of islands.
The Maldives is known for its stunning white sandy beaches, crystal-clear turquoise waters, and vibrant marine life. It is a popular destination for tourists seeking a tropical paradise getaway.
All the spots and beaches listed above are some of the top places like the Maldives in the US.