Florida has become the quintessential year-round travel destination with its mild winters and warm summers. It has the most picturesque canal cities in the US.
In this blog post, I'll cover some of the best canal cities in Florida that should be on your radar for a future getaway.
Sounds watery? Let's dive in!
Whether looking for stunning beaches, tequila-filled bars, or days spent exploring lush waterways, the Sunshine State is sure to satisfy your wanderlust!
And Florida has mastered the art of living around bodies of water. It's one of the safest places in the US.
1/ Cape Coral: One of the Best Canal Cities in Florida
Cape Coral has one of the best canal cities in the world, known for its incredible network of canals. It was built between 1958 and 2006 to become a premier city on Florida's west coast.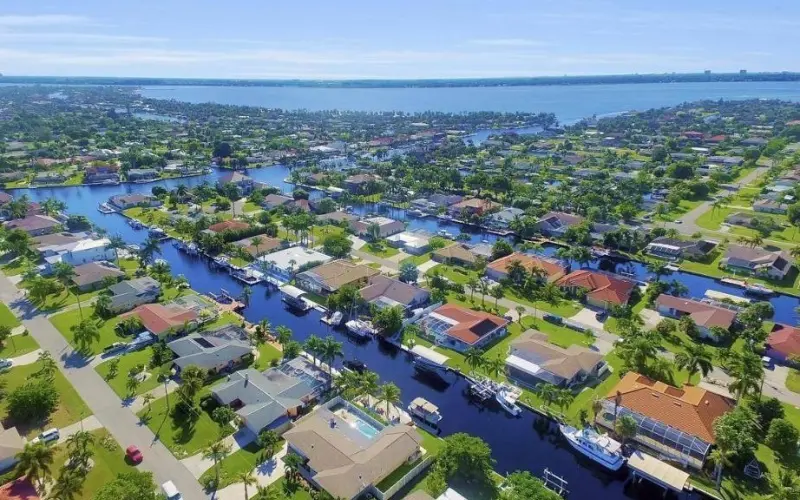 You won't believe it, but this small Florida has more canals than Venice. There are more than 400 miles of canals in Cape Coral, more than any other city in the world.
The Cape Coral canals were built to provide access to city residential areas and recreation spots. 
Families love the area's fishing opportunities in fresh and saltwater canals. And there's a wide variety of aquatic activities, such as kayaking, paddle boarding, and boating.
Beyond water sports and leisure activities, the Cape Coral canals feature many waterfront restaurants, bars, and shops for visitors to explore.
The beauty of these canals continues to draw in tourists worldwide who enjoy sites such as Yacht Club Community Park.
The park features an extravagant dock system that winds through mangroves offering picturesque views during boat tours along the interconnecting canals.
For those looking for luxury living in Florida, many homes along Cape Coral's canals are complete with private docks perfect for those who wish to live the nautical lifestyle without traveling too far from home.
From its welcoming atmosphere to its picturesque sites, Cape Coral continues to be one of Southwest Florida's most beloved cities because its unique canal systems offer residents and travelers various activities. 
2/ Fort Lauderdale
Fort Lauderdale comes second among the best cities that have canals in Florida. It's a coastal city with nearly 300 miles of interconnected waterways.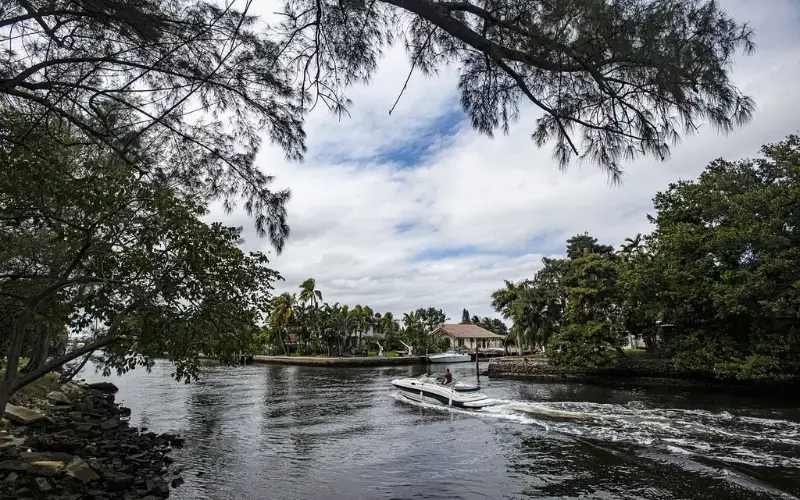 This modern-day Venice of America has been dubbed the "Yachting Capital of the World" due to its popularity among boaters and yachters.
Boaters flock to Fort Lauderdale's warm waters year-round, with many activities, such as fishing, sailing, swimming, and exploring, all readily available along the Intracoastal Waterway.
Do you want to enjoy luxurious living? Go for waterfront houses equipped with private docks along each canal offering incredible views of Fort Lauderdale's lush wetlands and tropical settings.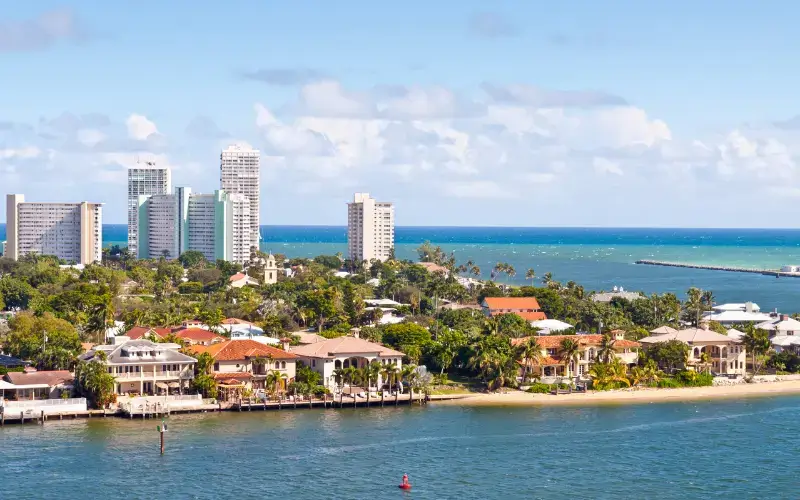 Aside from being a haven for boating enthusiasts, you can enjoy touring Fort Lauderdale by land, taking advantage of its expansive network of parks and nature preserves. 
For example, you can hop on Hugh Taylor Birch State Park, which offers walking trails through mangroves perfect for picnicking or bird-watching.
Whether touring by boat or foot, visitors will surely experience Fort Lauderdale's natural beauty, making it an ideal destination for those looking for fun on the water!
3/ Daytona Beach
Daytona Beach, located along the eastern coast of the United States, is known as the World's Most Famous Beach.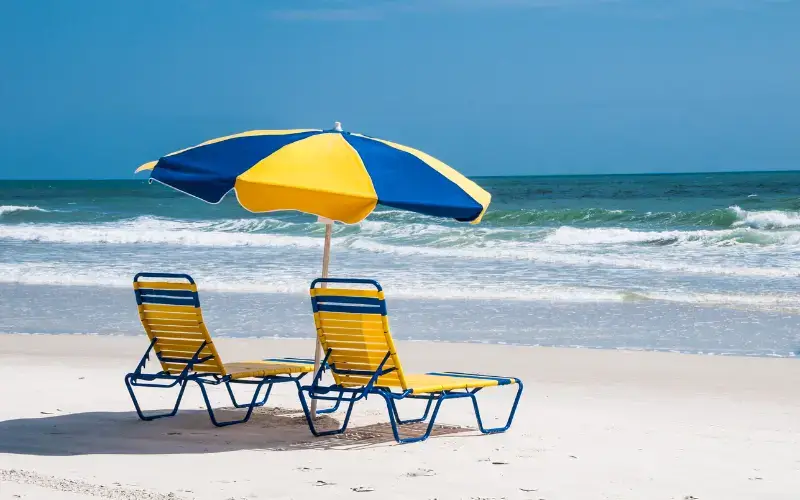 But beyond its famous coastline, Daytona also has an extensive network of canals and intercoastal waterways that are perfect for boat tours or fishing trips. 
The city is home to various marine life and local species, including dolphins, manatees, sea turtles, and more.
You can enjoy bird-watching from bridges and docks throughout the area or take advantage of the many boat ramps for easy access to great fishing spots.
Are you a luxurious traveler? Homes along Daytona Beach's canals come equipped with private docks and boat lifts for hassle-free boating.
Daytona Beach is one of Southwest Florida's premier canal cities because of the tranquil canals that makes it a great destination year-round!
4/ Miami
Miami is Florida's beach paradise with vibrant culture, fantastic nightlife, and blue waters. 
But there's another side to this tropical paradise often overlooked by locals and visitors alike. Yes, you got it; Miami is also one of the best canal cities in Florida.
These beautiful canals connect the city to the ocean and offer tons of recreational activities throughout the area.
One of the best things to do in Miami is to take a boat tour down one of the city's canals. You can sail along and see beautiful homes with their docks and fantastic wildlife living in the shallow waters.
So if you're looking for an exciting trip, why not try out Miami's canals?
Also, Miami's South Beach is one of the best places like Maldives in the US.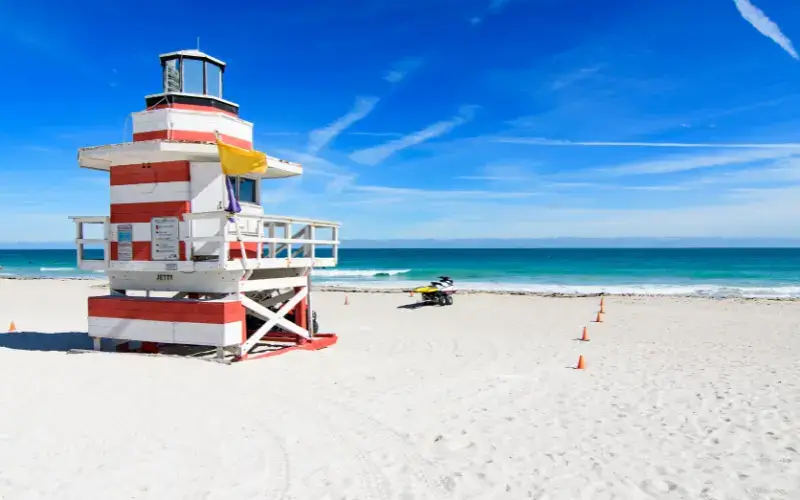 Experience a night of fun and excitement on America's most popular party boats! From music to dancing, Miami's nightly cruises offer enjoyment for all ages.
Miami Beach is also among the US's best cities for digital nomads.
No matter what type of experience you want when visiting Miami, its extensive network of canals will surely provide a perfect backdrop for your tour. 
5/ West Palm Beach
Located in the heart of the Palm Beaches on Florida's coast, West Palm Beach is a paradise for canal lovers.
With its many waterways, boat ramps, and marinas, it's no wonder why so many people visit this charming city of Florida. It has all the great activities allowed by its extensive network of canals. 
The intercoastal waterway offers an ideal setting for fishing, swimming, and boat tours, while various bridges offer breathtaking views of sunsets and wildlife up close.
The canals of West Palm Beach offer scenic views and access to the Atlantic Ocean. And they also offer the best waterfront real estate in all of South Florida, with homes and condos complete with private docks and boat lifts for easy access.
With its tranquil, soothing canals and lively entertainment scene, there's no denying that this city is a great place to explore year-round.
6/ Naples
If you aren't an American, let me tell you that I'm not talking about Italy's canal capital of Naples. Southwest Florida's Naples is also renowned for its vast canals, mouth-watering cuisine, and more. 
Boasting over 20 miles of interconnected waterways, the city is a paradise for boaters and water lovers.
The city's canals are lined with mesmerizing mangrove trees and tropical plants, making them an ideal setting for sightseeing tours and outdoor activities such as snorkeling, kayaking, and paddleboarding. 
But it's not just the canal views that draw countless visitors each year; Naples also offers some of the best fishing spots in South Florida!
The beauty and charm of this unique coastal destination make it an attractive destination for travelers looking to escape reality.
With its stunning canals, vibrant culture, and endless adventures – there's no limit to what you can discover in Naples!
7/ Florida's Venice
Yes, Florida is so Italy with canals that it has Venice. Florida's Venice is a city like no other. With its winding canals, it is often referred to as the "Venice of America," and for a good reason.
From small paddleboats to larger tour boats, navigating these canals is an experience like no other. As you explore this unique urban environment, you'll find yourself surrounded by old Florida charm.
Historic homes with lush vegetation line either side of the waterways, while small bridges connect them in an intricate web of pathways.
The natural beauty of these canals makes them a popular destination for boaters and sightseers who enjoy the serene atmosphere.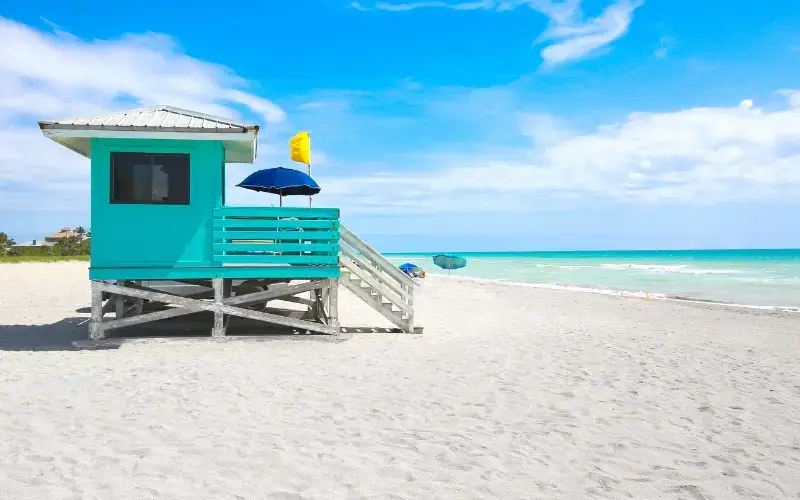 Aside from these picturesque scenes, Venice offers plenty of activities and nightlife opportunities too! There's something here for everyone making it one of Florida's most rewarding experiences. 
Venice is one of the best canal cities in Florida, offering an unforgettable experience that will stay with you long after your trip.
8/ Punta Gorda
Located in Southwest Florida, the charming city of Punta Gorda is known for its historic downtown area, vibrant waterfront scenery, and inviting canals.
With miles of interconnected waterways running through the city, it is the perfect destination for boaters and nature lovers.
The two most notable canals are the Peace River and Alligator Creek.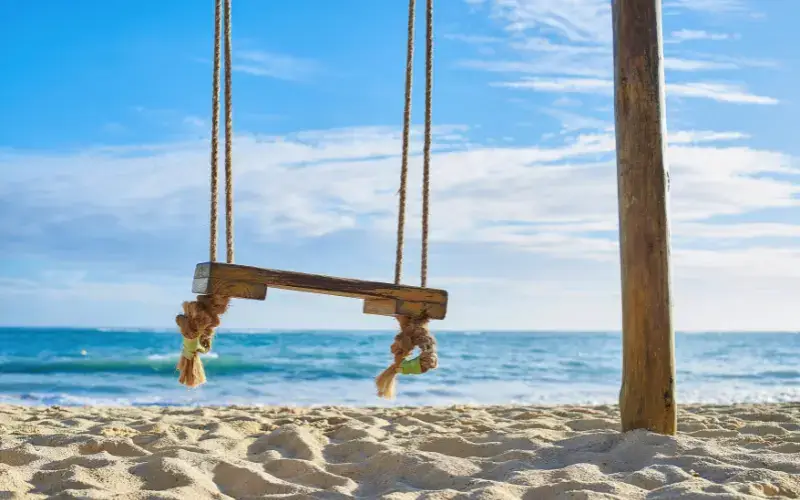 The Peace River runs from Charlotte Harbor to Lake Okeechobee and is known for its impressive array of wildlife that calls these waters home. From freshwater fish like largemouth bass to playful dolphins, this river is a great way to spend an afternoon out on the boat!
Alligator Creek is located just west of Punta Gorda proper and serves as a popular spot for kayaking and fishing.
This creek also provides access to several pristine beaches, allowing visitors to enjoy stunning views while soaking up some Florida sun.
Whether you're searching for a tranquil cruise along one of Punta Gorda's scenic waterways or need to find respite from everyday life, this place has something special in store.
9/ Orlando
Orlando is a city of canals, known for its beauty and charm. It is home to several interconnected waterways that make up the Orlando Canal Network, all of which are lined with lush greenery and eye-catching architecture.
Popular canals in Orlando include the Conway Chain of Lakes, Lake Fairview, Lake Estelle, and the Econlockhatchee River.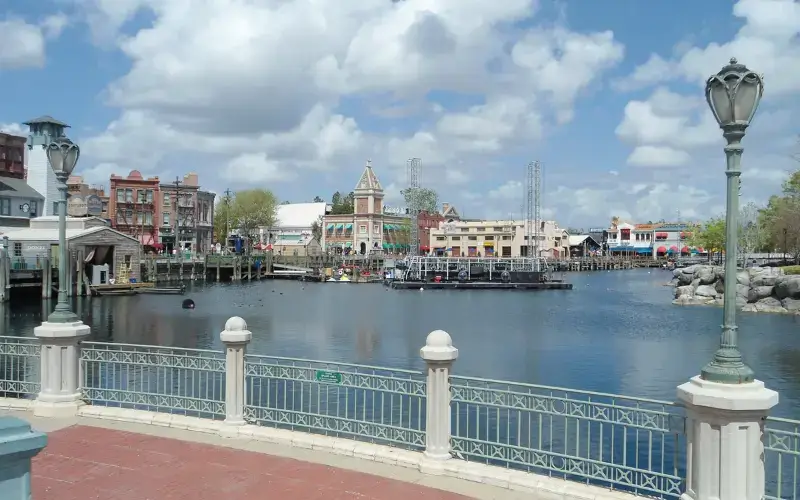 The Conway Chain of Lakes features numerous lakes connected by meandering canals, making this one of the best spots for leisure boating in the area.
Meanwhile, Lake Fairview is perhaps one of the most picturesque canals, with its secluded areas perfect for kayaking or canoeing. 
Lake Estelle, a relatively narrow canal near downtown Orlando, offers stunning views of historic neighborhoods and skylines. 
Lastly, there's the Econlockhatchee River, featuring cypress trees and marshland that create a unique atmosphere that is often compared to a tropical paradise!
Whether you're just out for a peaceful ride or exploring an urban environment – these beautiful waterways will surely captivate your heart!
10/ Tampa
Tampa is another Florida city of canals, known for its vibrant culture and famous attractions. At its heart lies the Hillsborough River, a beautiful waterway that has long been admired by locals and visitors alike.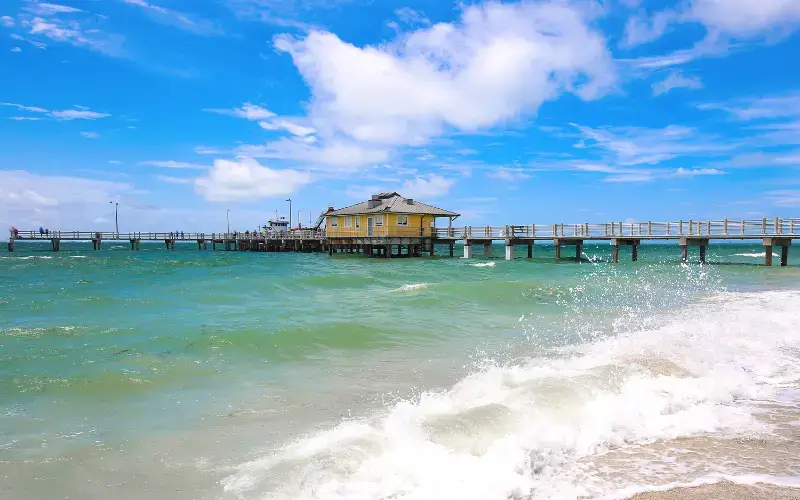 The Hillsborough River boasts picturesque landscapes filled with lush greenery and is home to an array of wildlife, making it an ideal spot for fishing, kayaking, or simply taking in the sights.
Tampa also has several man-made canals, including the Courtney Campbell Causeway, which links Tampa to Clearwater on the Gulf Coast. This causeway was recently revitalized as part of a project dedicated to rebuilding and improving the area's infrastructure. 
Tampa also offers several other unique waterways, such as Sulphur Springs Channel – a narrow canal surrounded by wetlands.
It also offers access to Old Tampa Bay; Harbour Island featuring views of downtown Tampa; and Seddon Channel, which leads out into Hillsborough Bay.
11/ Sarasota
Sarasota is renowned for its expansive canals that provide a unique entryway to the region's scenic beauty.
The waters of Sarasota are home to some of the best-known and most visited canals in Florida. 
Famous canals in Sarasota include:
You can do many things, such as enjoying the waterfront views, swimming, fishing, kayaking, or simply soaking up some sun. The area around this canal is excellent for watching dolphins and manatees as you make your way down it.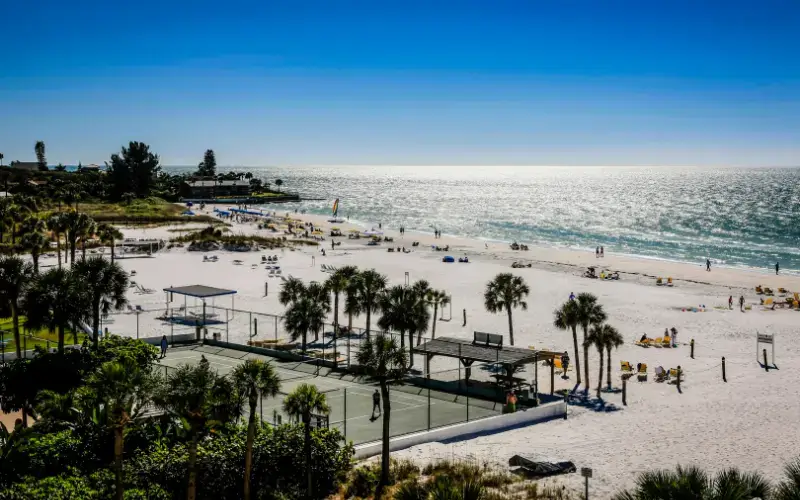 Sarasota offers leisurely cruises down the beautiful waterways and hidden gems along the shoreline. It's undoubtedly one of the best canal cities in Florida.