Depending on many factors, people find certain American regions more appealing than others. For example, these least visited states attract tourists less because of their remote location. 
In this post, you'll discover the 20 most visited states in the US. The list is not organized in a specific order of popularity or ranking.
Also, the number of tourists for the best travel states mentioned in the post may differ depending on the source and year.
If you find any figures to be high, it is likely because they include both international and domestic tourists.
With that disclaimer, let's dive in!
20 Popular And Most Visited States in the US
Get ready to explore the unique attractions, impressive landmarks, and exciting activities of the traveled to states in the US. 
| Most Visited States | Number of Tourists in 2022 | Expected Tourists in 2023 |
| --- | --- | --- |
| Florida | 137.6 million | 135 million |
| California | 35.5 million | 127 million |
| New York | 56 million | 113 million |
| Texas | 90 million | 93 million |
| Nevada | 62.5 million | 65 million |
| Arizona | 50.5 million | 52 million |
| Virginia | 46.3 million | 48 million |
| Illinois | 43.4 million | 45 million |
| South Carolina | 41.4 million | 43 million |
| Pennsylvania | 40.1 million | 42 million |
| Georgia | 41.4 million | 42 million |
| Tennessee | 38.5 million | 40 million |
| Colorado | 37.2 million | 39 million |
| North Carolina | 36.3 million | 38 million |
| Washington | 35.4 million | 37 million |
| New Jersey | 34.6 million | 36 million |
| Ohio | 33.8 million | 35 million |
| Massachusetts | 33.1 million | 34.5 million |
| Michigan | 32.4 million | 33.8 million |
| Hawaii | 10 million | 11 million |
Before reading on, you might want to check out a custom enamel pin for every state you visit. It's a cool way to relive your travels. That said, let's dive into the most popular states in the US.
1/ Florida
Florida is one of the most visited states in the US annually. In 2022, there were 137.6 million visitors, and it became the first US state to reach 100 million visitors.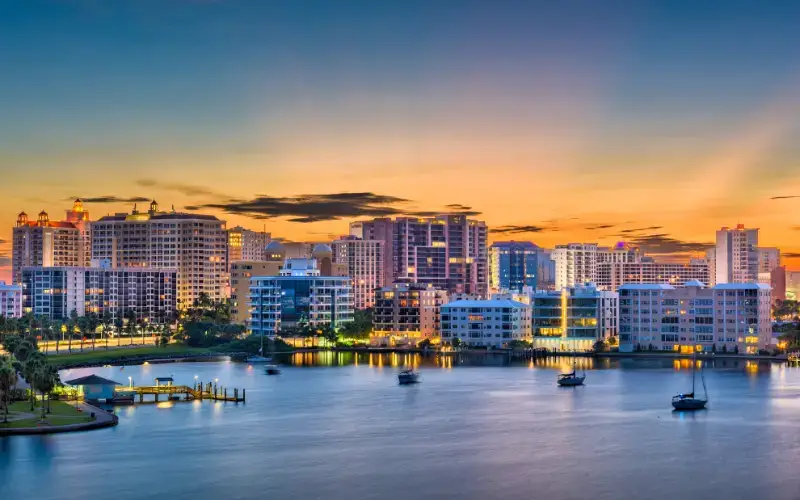 And it's easy to see why Florida tops every US tourism list. It's home to some of the country's most iconic attractions, including Disney World, Universal Studios, and beaches like Miami Beach and Daytona Beach.
The state's beautiful beaches, such as Miami Beach and Daytona Beach, provide relaxation and water sports opportunities.
Florida boasts a vibrant nightlife scene, offering various entertainment options for visitors. The state is also known for its abundance of outdoor activities, including golfing and fishing. 
You can immerse yourself in the natural beauty and recreational opportunities that Florida has to offer. These are some of the best-seller tours in Florida. 
2/ California
California is an incredibly diverse state that attracts millions of visitors from all over the world.  From Hollywood's glamour to Silicon Valley's tech hub, California offers something for everyone.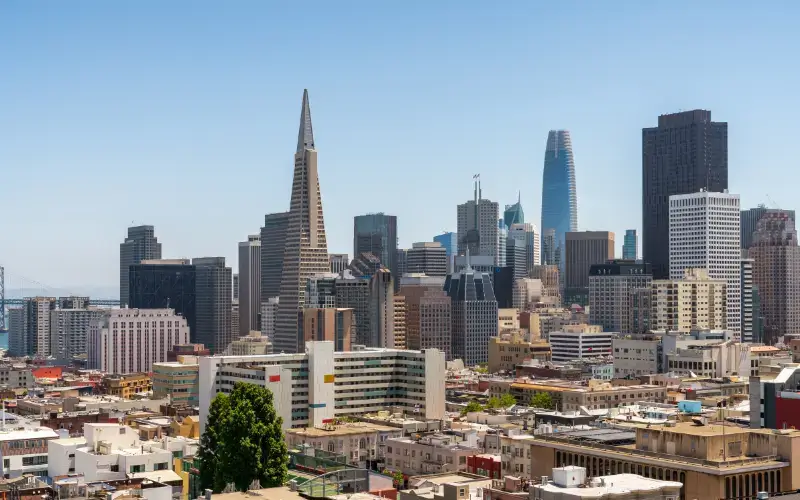 Los Angeles, San Francisco, and San Diego are three of the most popular cities in California for tourists. 
Los Angeles is known for its entertainment industry, San Francisco has some of the best food in the world, and San Diego offers excellent surfing opportunities.
Nature enthusiasts can explore the wonders of California through its renowned national parks like Yosemite, where awe-inspiring landscapes await. Also, you can visit these wildlife parks and zoos in California with your family. 
Picturesque spots like Big Sur and the breathtaking Lake Tahoe offer unforgettable views and outdoor adventures. Enjoy the inviting beaches and bask in the sun along California's extensive coastline.
California's diverse offerings and natural beauty make it an enticing choice for tourists from around the globe, ensuring its position as a must-visit state in the US.
3/ New York
New York is also one of the best travel states in the US, attracting over 221 million national and international tourists in 2021. New York City alone anticipates a significant rise in tourist numbers, reaching 61 million by 2023.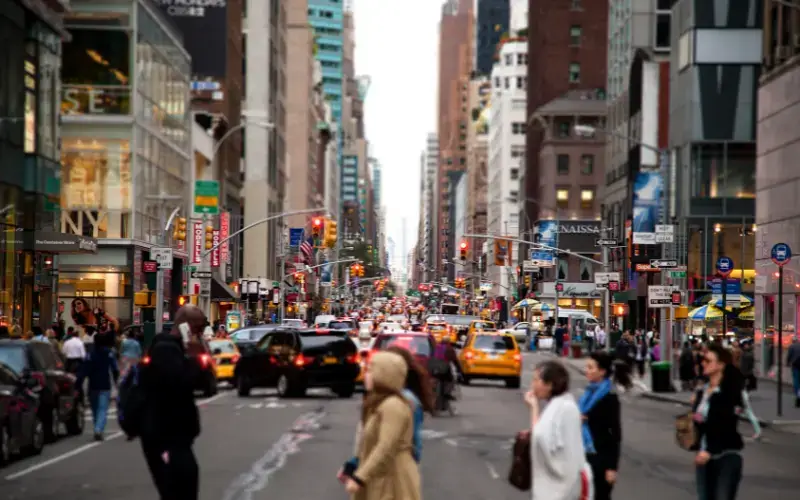 New York City is known for its famous landmarks like Times Square, where bright lights and excitement fill the air, and the Statue of Liberty, a symbol of freedom. 
The city is also a hub of culture and entertainment, with world-class art galleries, museums like the Metropolitan Museum of Art, and the dazzling shows of Broadway.
When it comes to food, New York City offers tons of variety. The city offers many cuisines worldwide, from tasty street food to fancy restaurants. Exploring the different neighborhoods and trying delicious dishes is a delightful experience.
Whether you're enjoying a peaceful walk in Central Park, shopping along the famous Fifth Avenue, or soaking in the vibrant atmosphere of Times Square, New York City has something to offer every traveler. 
No wonder it remains a top choice for people looking to experience the best of the United States.
4/ Texas
Texas, the Lone Star State, beckons visitors with its vibrant cities and diverse natural beauty. It's also one of the most popular states in the US, attracting over 90 million tourists in 2022. The state brought in $164 billion in a single year.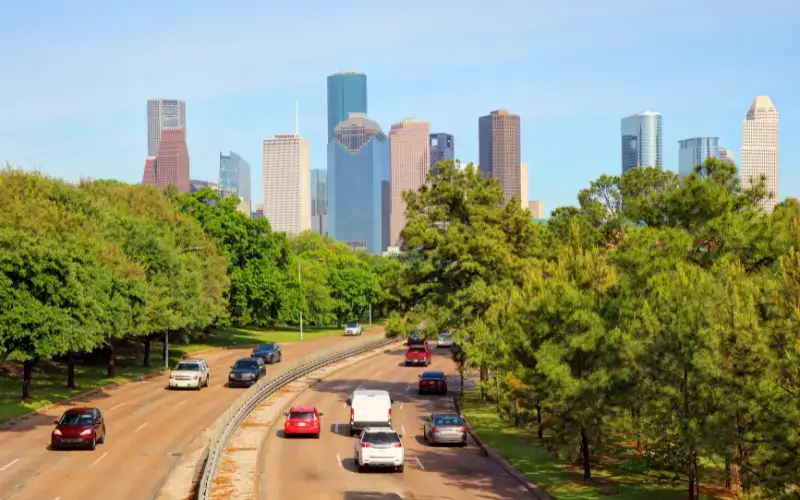 From the hip and lively Austin to the bustling metropolis of Dallas, Texas offers an array of experiences for every traveler.
For example, you can visit the best zoos in Texas to let your kids witness the wild. 
You can immerse yourself in the rich Texan culture as you explore its charming towns and indulge in its famous cuisine. 
From mouthwatering barbecue to Tex-Mex delights, Texas is a food lover's paradise. Don't forget to try the iconic Texan dishes like juicy steaks and flavorful chili.
But Texas isn't just about cities and food. It boasts breathtaking landscapes that will leave you in awe.
Head to the Gulf Coast and enjoy the sandy beaches of Galveston Island, perfect for sunbathing and water activities. 
For the adventurous souls, venture to Big Bend National Park, where rugged canyons and vast desert landscapes await.
History buffs can delve into the state's rich past, visiting historic sites like the Alamo in San Antonio or exploring the cowboy culture in Fort Worth. 
And if you're a music enthusiast, don't miss the chance to experience the vibrant music scene in cities like Austin, known as the Live Music Capital of the World. Opportunities to find something new in Texas are endless. 
5/ Nevada
Nevada, the Silver State, is among the most expensive states in the US because of huge increase in Nevada's tourism recently. It entices millions of visitors every year with its vibrant energy and attractions beyond its renowned casinos.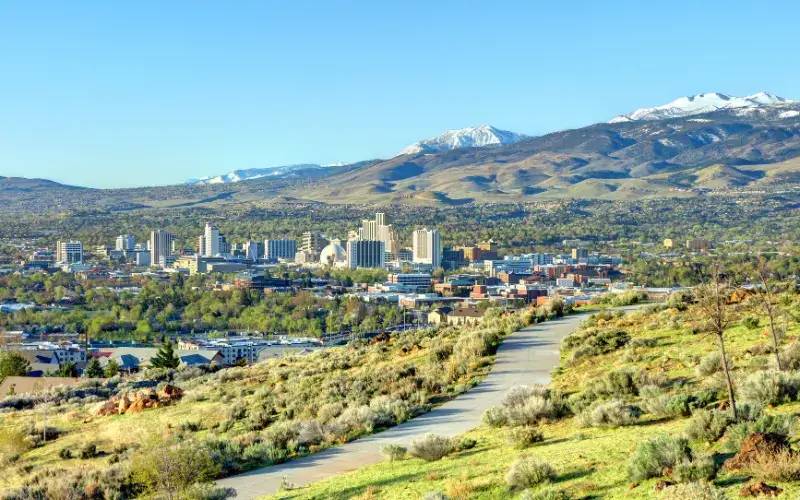 Las Vegas is one of Nevada's biggest draws; it's home to some of the best casinos in the world as well as incredible shows and restaurants. You can also indulge in exquisite dining experiences there. The city welcomed 39 million visitors in 2022. 
But Nevada's allure extends far beyond the bright lights of Las Vegas. Nature enthusiasts will find solace in the majestic landscapes that surround the city. 
Red Rock Canyon National Conservation Area.
Hoover Dam, stands tall as a testament to human ingenuity. 
Lake Mead National Recreation Area.
You can experience Nevada's rich history and cultural heritage in its charming towns and unique attractions. For example, you can explore the historic streets of Virginia City, once a bustling mining town during the Silver Rush era. 
Nevada State Museum is a paradise for history buffs, where artifacts and exhibits showcase the state's fascinating past. Honestly, you'll find a lot more than I have just mentioned. 
6/ Arizona
Arizona, the Grand Canyon State, is a hotspot for tourists, and for good reason! Whether you're an adventure seeker, a nature lover, or a history enthusiast, it has it all.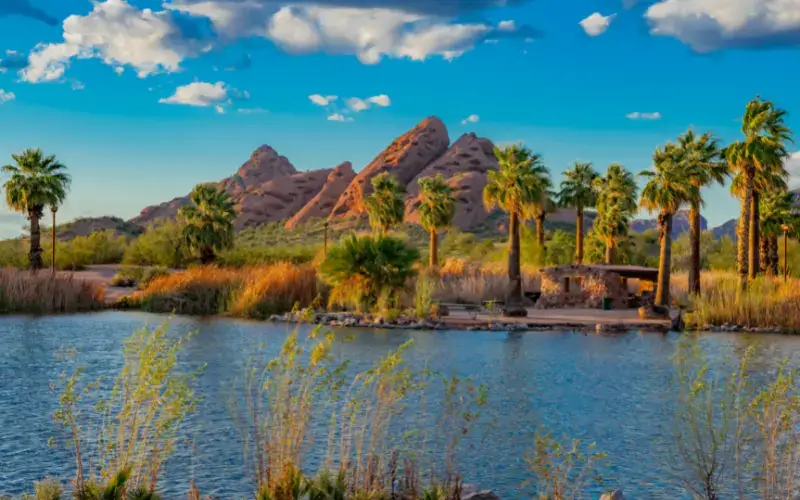 The stunning landscapes, rich history, and warm southwestern hospitality make it a top destination that should definitely be on your travel bucket list. 
First and foremost, you can't ignore the star attraction: the magnificent Grand Canyon. This jaw-dropping natural wonder is an absolute marvel to behold. 
Let me share a few more things to do in Arizona:
Hike through stunning red rock formations in Sedona.
Explore enchanting landscapes in Monument Valley.
Experience thrilling off-road excursions in the rugged desert terrain.
Feel the Tucson's vibrant Mexican influences and rich Native history.
Visit Montezuma Castle National Monument for preserved pueblos and more. 
Relive the legends of the Wild West at Tombstone, where Wyatt Earp and the infamous gunfight at the OK Corral come to life.
Plus, the year-round sunny weather makes it an ideal destination for outdoor activities like golfing, cycling, and lounging by the pool.
7/ Virginia
Virginia is one of the most traveled to states with around 90 million tourists visiting it annually. Virginia Tourism Corporation (VTC) reported that travelers to the state spent $69 million a day in the last year.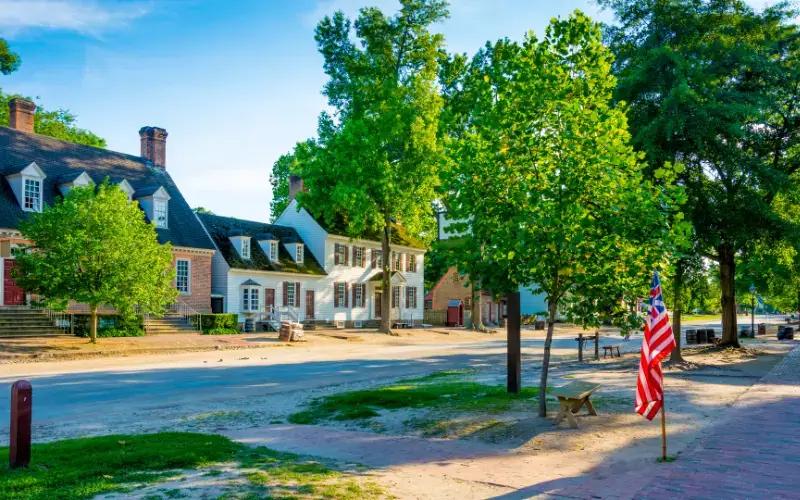 And it's easy to see why! Virginia is a state steeped in history, offering visitors a glimpse into America's past. 
You can explore the colonial architecture and cobblestone streets of historic cities like Williamsburg and Alexandria. And you'd love visiting iconic landmarks like Mount Vernon and Monticello.
Let me share a few more things to do here:
Explore the historic streets of Williamsburg and Alexandria.
Visit iconic landmarks like Mount Vernon and Monticello.
Experience the breathtaking beauty of Shenandoah National Park.
Relax on the sandy beaches of Virginia Beach.
Indulge in the vibrant food and arts scene of Richmond.
Discover the world-famous wineries in Charlottesville.
8/ Illinois
Illinois is a state that combines urban excitement with natural beauty, attracting over 120 million tourists annually.
The iconic city of Chicago offers a dynamic skyline, world-class museums, and renowned architectural wonders like the Cloud Gate. 
For outdoor enthusiasts, the state boasts beautiful parks such as Starved Rock State Park and Shawnee National Forest. 
History comes alive in Springfield, the hometown of Abraham Lincoln, where visitors can explore his former residence and the Abraham Lincoln Presidential Library and Museum.
These are a few more things to do in Illinois:
Experience the vibrant arts and culture scene of Chicago.
Drive along the historic Route 66.
Explore the Museum of Science and Industry.
Enjoy outdoor activities in Illinois' beautiful landscapes.
Discover the unique architecture of Frank Lloyd Wright.
Attend a professional sports game in Chicago.
9/ South Carolina
South Carolina is one of the most visited states in the US, attracting over 41 million visitors in 2022.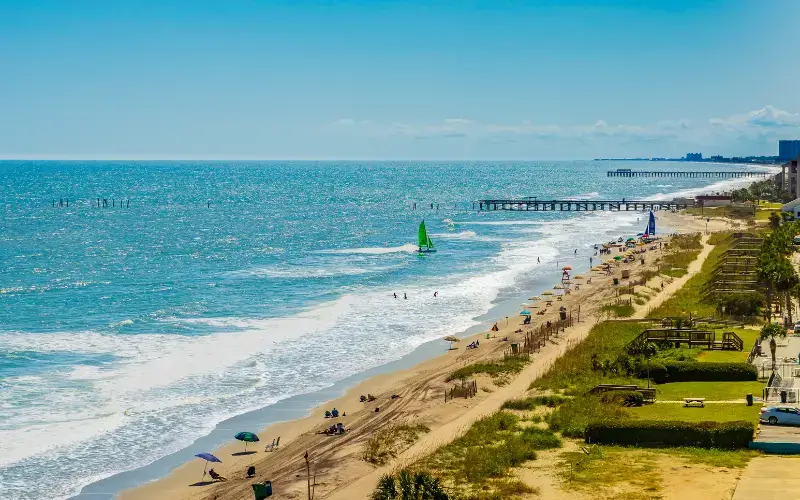 In 2022, the state experienced significant growth in tourism, reaching a record-breaking $29 billion (11% increase from the previous year) in visitor spending.
South Carolina offers a charming blend of history, coastal beauty, family attractions, and Southern hospitality. 
The historic city of Charleston boasts well-preserved architecture, cobblestone streets, and a vibrant culinary scene.
You can relax on the pristine beaches of Myrtle Beach or explore the natural wonders of Hilton Head Island. 
The state is also home to beautiful plantations, such as Magnolia Plantation and Gardens, where visitors can step back in time and admire the stunning landscapes.
These are a few more things to do in SC:
Visit the Gullah Geechee Cultural Heritage Corridor.
Explore the historic town of Beaufort.
Take a boat tour of the ACE Basin marshlands.
Discover art and culture in Greenville.
Drive along the Blue Ridge Parkway.
Enjoy outdoor activities at Lake Murray.
Visit Congaree National Park.
Experience NASCAR racing at Darlington Raceway.
Explore the charming town of Aiken.
Admire the Magnolia Plantation efforts and stunning landscapes. 
10/ Pennsylvania
Pennsylvania is also one of the most traveled to states in the US that attracted over 180 million visitors in 2021 alone. Imagine the situation today.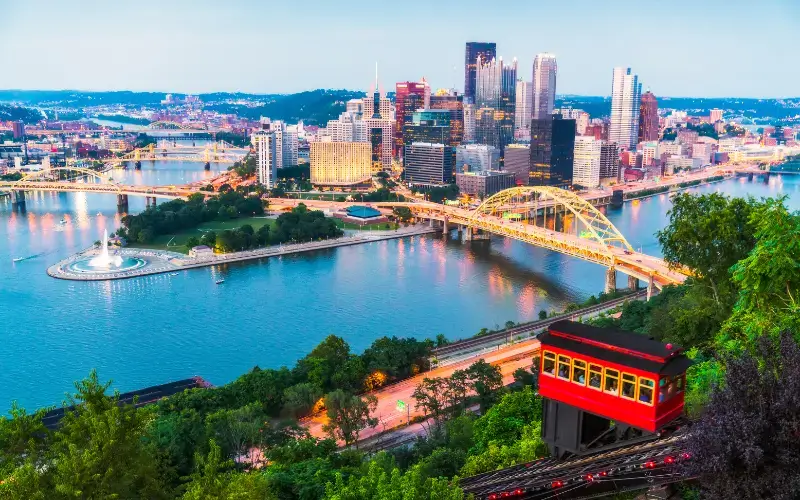 Pennsylvania offers a mix of history, vibrant cities, and picturesque landscapes. Philadelphia, the birthplace of America, beckons visitors with its iconic landmarks like Independence Hall and the Liberty Bell. 
The scenic beauty of the Pocono Mountains and the charming countryside of Amish Country provide opportunities for outdoor adventures and peaceful retreats. 
The vibrant city of Pittsburgh showcases stunning architecture, world-class museums, and the renowned Andy Warhol Museum.
These are other things to do in Pennsylvania:
Explore the historic Gettysburg Battlefield.
Visit Hershey, the sweetest place on earth, filled with chocolates.
Experience the thrill of roller coasters at Hersheypark or Dorney Park.
Discover the natural wonders of Ricketts Glen State Park.
Take a scenic drive through the beautiful Laurel Highlands.
Visit the historic Eastern State Penitentiary in Philadelphia.
Explore the charming town of Lancaster and learn about Amish culture.
Enjoy outdoor activities such as hiking and skiing in the Pocono Mountains.
Discover the rich art and culture scene in Allentown's ArtsWalk.
11/ Georgia
The last recorded count of tourists visiting Georgia dates back to 2015, reaching an impressive 6,305,635 international travelers.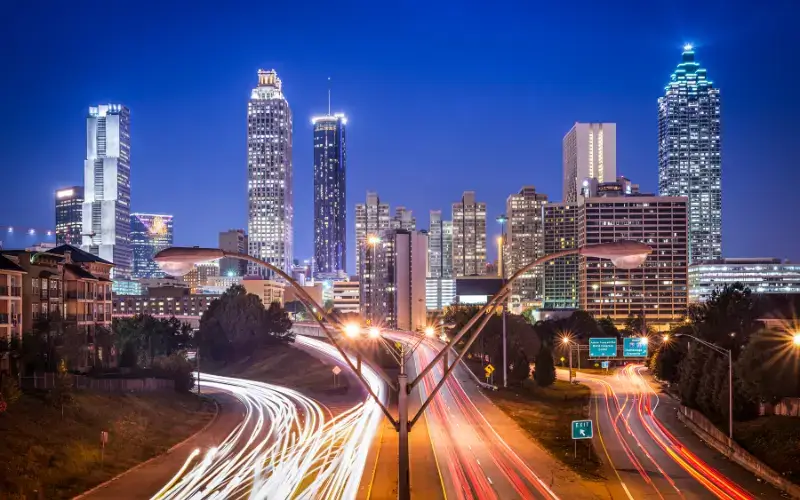 Georgia offers a delightful blend of southern charm, vibrant cities, and natural beauty. Atlanta, the state's capital, boasts a thriving arts scene, world-class attractions like the Georgia Aquarium, and the historic Martin Luther King Jr. 
National Historic Site. Savannah enchants visitors with its cobblestone streets, historic squares, and antebellum architecture. 
For outdoor enthusiasts, the scenic wonders of the Blue Ridge Mountains and the coastal beauty of Tybee Island provide ample opportunities for hiking, camping, and beach relaxation.
And there are more things to do in Georgia:
Visit St. Simons Island and its historic lighthouse.
Explore the vibrant music and college culture in Athens.
Discover the natural wonders of Okefenokee Swamp.
Tour the historic Savannah Historic District.
Experience white-water rafting on the Chattahoochee River.
Enjoy the Bavarian-inspired town of Helen.
Explore the Andersonville National Historic Site.
Drive along the Georgia Antebellum Trail.
Enjoy water sports on Lake Lanier.
Discover the Cumberland Island National Seashore.
12/ Tennessee
Tennessee is also among America's best travel states, attracting over 40 million tourists in 2022. And it celebrated $27.5 billion travel spending in 2022. 
Tennessee, the land of music and scenic landscapes, captivates visitors with its rich musical heritage and breathtaking natural beauty. 
The vibrant city of Nashville is a paradise for country music lovers, boasting iconic venues like the Grand Ole Opry and the Country Music Hall of Fame. 
Memphis, the birthplace of blues, offers a soulful musical experience and a pilgrimage to Graceland. The Great Smoky Mountains National Park showcases awe-inspiring vistas and abundant wildlife for outdoor enthusiasts.
Let me share more things to do in Tennessee:
Explore the vibrant city of Denver and its cultural attractions, such as the Denver Art Museum and the Denver Botanic Gardens.
Experience outdoor adventures in Rocky Mountain National Park, including hiking, wildlife spotting, and scenic drives.
Visit the historic mining town of Leadville.
Discover the stunning Garden of the Gods in Colorado Springs.
Enjoy popular ski resorts like Aspen, Vail, and Breckenridge.
Take a scenic train ride on the Durango and Silverton Narrow Gauge Railroad.
Experience the thrill of white-water rafting in the Arkansas River.
Explore the ancient cliff dwellings at Mesa Verde National Park.
Enjoy the beauty of the Royal Gorge.
Sample craft beers at the numerous breweries in Denver.
13/ Colorado
Colorado also comes among the best travel states in the US that offers something for everyone, from its stunning Rocky Mountain landscapes to its vibrant cities and cultural attractions.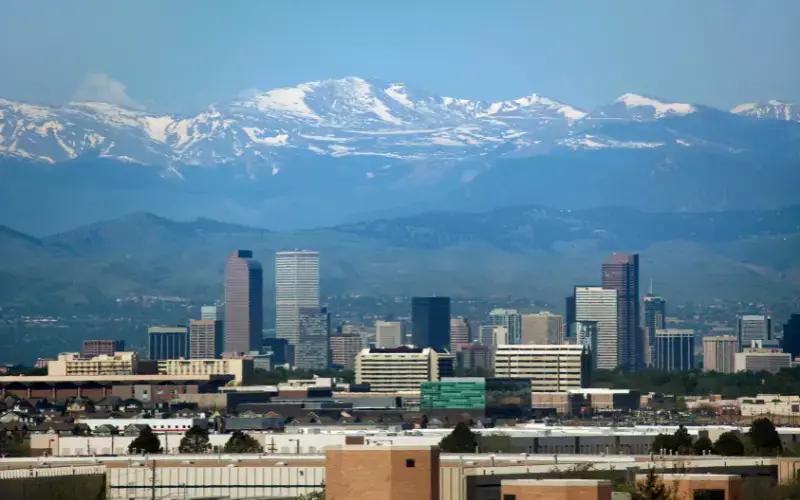 One of Colorado's biggest draws is its outdoor recreation opportunities, from skiing and snowboarding in the winter to hiking and camping in the summer. 
The state is also home to several world-renowned national parks, including Rocky Mountain National Park and Mesa Verde National Park. 
In addition to its natural beauty, Colorado has a thriving arts and culture scene, with several museums, theaters, and galleries located throughout the state.
And there are more things to do in Colorado:
Enjoy whitewater rafting in Colorado's scenic rivers.
Drive along the Million Dollar Highway in the San Juan Mountains.
Explore Aspen for skiing, shopping, and dining.
Visit Great Sand Dunes National Park for sandboarding and sledding
Relax in natural hot springs in towns like Glenwood Springs and Pagosa Springs
Attend the Colorado Shakespeare Festival in Boulder.
Take a scenic train ride on the Cumbres and Toltec Scenic Railroad.
Explore the Denver Museum of Nature & Science's fascinating exhibits.
Admire the vibrant street art in Denver's RiNo Art District.
Discover the Ancestral Puebloan ruins at Canyons of the Ancients National Monument
14/ North Carolina
North Carolina, the Tar Heel State, combines scenic beauty, charming coastal towns, and vibrant cities.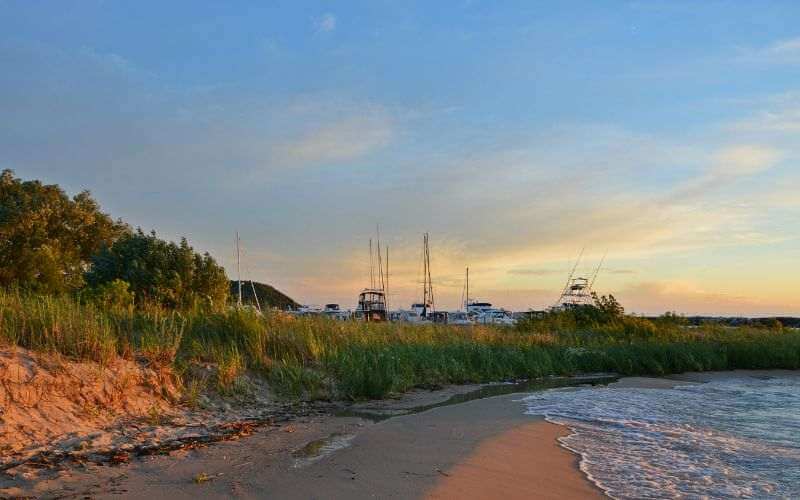 Asheville, nestled in the Blue Ridge Mountains, is renowned for its artistic spirit and the historic Biltmore Estate. 
The Outer Banks offer pristine beaches and the opportunity to visit the famous Wright Brothers National Memorial. Raleigh, the capital, boasts a lively food and craft beer scene, along with numerous museums and parks.
15/ Washington
Washington is one of the most visited states in the US, getting over 95 million visitors in 2020. The Evergreen State beckons visitors with its stunning natural landscapes, vibrant cities, and rich cultural offerings.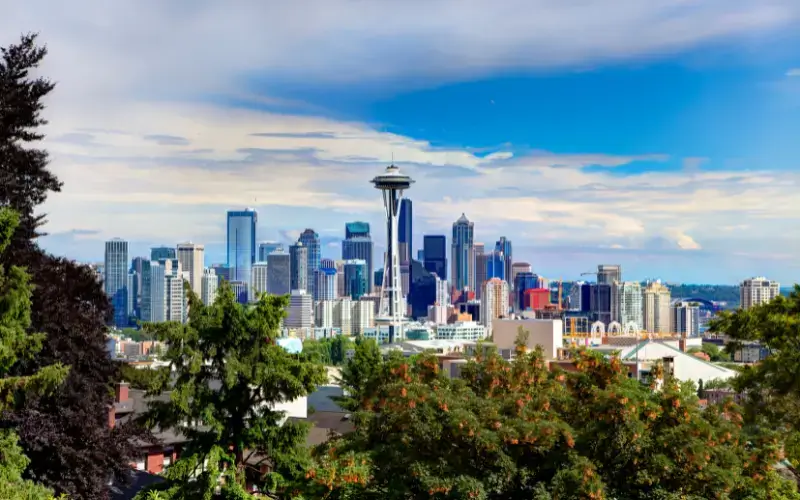 Seattle, the Emerald City, boasts iconic landmarks like the Space Needle and Pike Place Market, along with a thriving music scene. 
The Olympic National Park offers breathtaking views, pristine forests, and diverse wildlife, while the San Juan Islands provide an idyllic island getaway.
These are the top things to do in Washington State:

Explore the vibrant city of Seattle and visit the iconic Space Needle.
Take a scenic drive or hike through the beautiful Olympic National Park.
Visit the historic Pike Place Market and indulge in fresh seafood.
Explore the Columbia River Gorge and visit Multnomah Falls.
Visit the vibrant city of Portland and indulge in its unique food & beer. 
Discover the natural wonders of Mount St. Helens.
Take a scenic drive along the Cascade Loop.
Explore the historic town of Spokane and visit the beautiful Riverfront Park.
Go wine tasting in the scenic Yakima Valley.
Enjoy outdoor activities like hiking, biking, and boating in the North Cascades National Park.
Discover the rich Native American culture at the Makah Cultural and Research Center in Neah Bay.
Attend the famous Washington State Fair in Puyallup and enjoy thrilling rides and live entertainment.
16/ New Jersey
New Jersey attracted over 114.6 million tourists in 2021, according to Economic Impact of Tourism.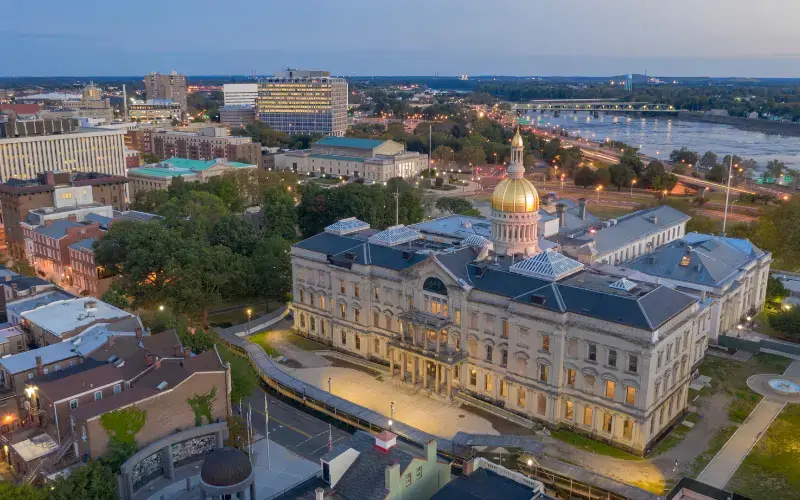 It's a popular destination for many reasons like diverse attractions, vibrant cities, and beautiful coastlines that draw visitors from near and far. 
The state offers a rich cultural scene, historical landmarks, exciting entertainment options, and a bustling culinary scene. It also offers charming coastal towns and picturesque countryside
These are top things to do in New Jersey:
Explore the boardwalks and casinos of Atlantic City.
Visit Liberty State Park and see the Statue of Liberty.
Discover the charming Cape May with its Victorian architecture.
Explore the Delaware Water Gap National Recreation Area.
Enjoy outdoor activities in the Pine Barrens.
Visit the Grounds for Sculpture in Hamilton.
Explore the art scene of Princeton and visit Princeton University.
Experience thrilling rides at Six Flags Great Adventure.
Discover the historic village of Smithville.
Enjoy water activities at Lake Hopatcong.
17/ Ohio
Ohio, the Buckeye State, boasts a diverse range of attractions, from vibrant cities to picturesque landscapes. It's one of the most traveled to states in the US, attracting over 200 million visitors in 2021.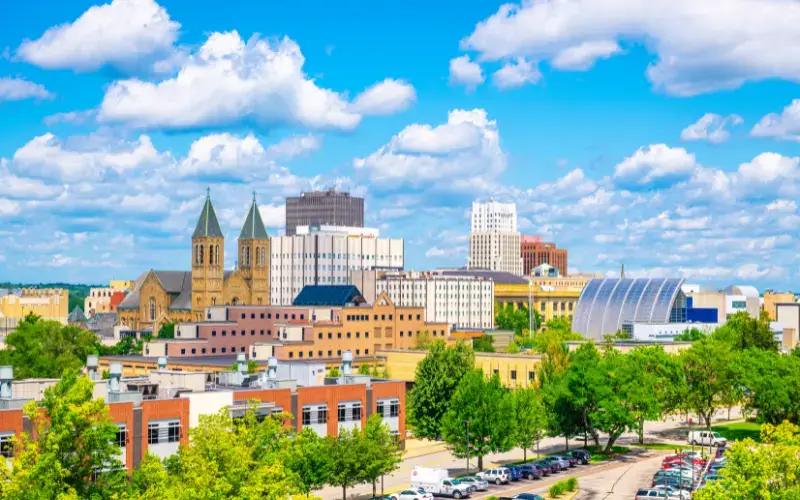 Cincinnati in Ohio enchants visitors with its historic architecture, beautiful parks, and the iconic Cincinnati Zoo. You can visit many other parks and zoos in Ohio. 
And Cleveland offers a thriving arts and culture scene, with the world-renowned Cleveland Museum of Art and the Rock and Roll Hall of Fame. 
The Hocking Hills region entices nature lovers with its stunning hiking trails, waterfalls, and natural rock formations.
Explore the scenic beauty of Cuyahoga Valley National Park.
Visit the vibrant city of Columbus and discover its museums.
Enjoy outdoor activities like boating and fishing on Lake Erie.
Discover the Amish Country and experience a unique cultural heritage.
Attend a live performance at the Ohio Theatre in Cleveland.
Explore the Serpent Mound, a historic Native American earthwork.
Take a scenic drive along the Ohio River Scenic Byway.
Visit the National Museum of the United States Air Force in Dayton.
Enjoy family-friendly attractions like the Columbus Zoo and Aquarium.
Discover the historic charm of Toledo's Old West End neighborhood.
18/ Massachusetts
The state of tourism in Massachusetts is thriving. And it's one of the most popular states in the US with over 23 million visitors in 2021.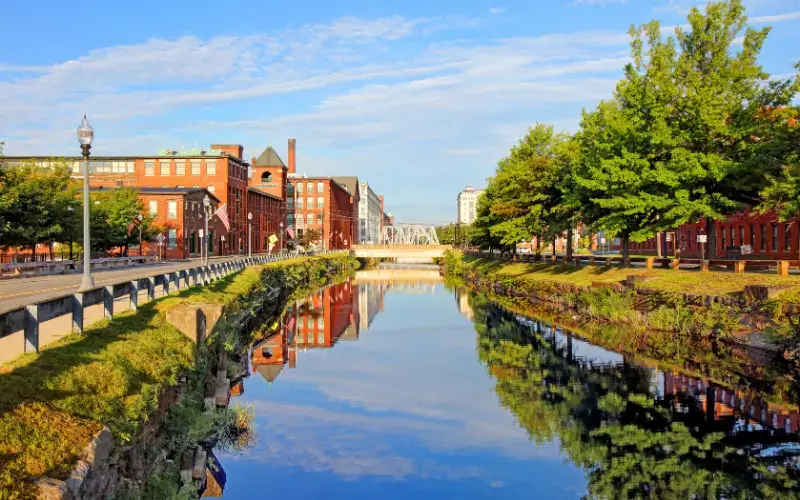 Massachusetts, the Bay State, offers a blend of rich history, vibrant cities, and scenic beauty. Boston, the capital, showcases iconic landmarks like the Freedom Trail, Harvard University, and Fenway Park. 
These are other things to do in Massachusetts:
Explore historic sites along the Freedom Trail in Boston.
Enjoy the scenic beauty and outdoor activities in Cape Cod.
Visit Martha's Vineyard or Nantucket for a charming island getaway.
Indulge in fresh seafood and culinary delights in coastal towns.
Discover the charming coastal towns of Cape Ann.
Immerse yourself in the vibrant neighborhoods of Cambridge and Somerville.
Attend a Boston Pops Orchestra concert on the Esplanade.
Step back in time at the historic sites of Plymouth and the Mayflower.
Take a scenic drive along the picturesque Mohawk Trail.
Cape Cod entices with its picturesque coastal towns, beautiful beaches, and fresh seafood. And the Berkshires region provides a haven for art lovers, with its renowned museums and cultural festivals.
19/ Michigan
Michigan, the Great Lakes State, boasts a wealth of natural beauty, vibrant cities, and outdoor adventures. It's also one of the most visited states in the US, attracting over 113 million tourists who spent $22.8 billion in the state.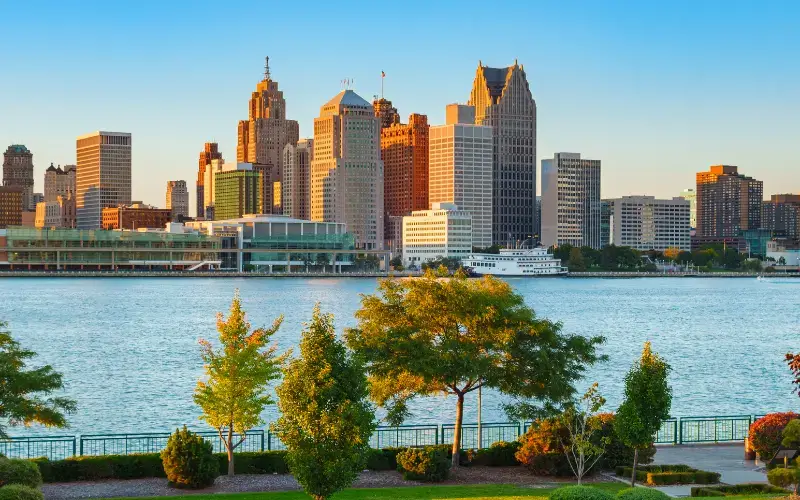 Detroit, the Motor City, offers a rich cultural scene, including the Detroit Institute of Arts and the Motown Museum. 
The picturesque Mackinac Island charms visitors with its historic charm, horse-drawn carriages, and beautiful views of Lake Huron. 
The stunning landscapes of Sleeping Bear Dunes National Lakeshore provide opportunities for hiking, dune climbing, and beach relaxation.
These are other things to do in Michigan:
Explore vibrant Grand Rapids for art and craft beer.
Visit the Henry Ford Museum in Dearborn for American innovation.
Discover outdoor beauty in Upper Peninsula and Pictured Rocks.
Enjoy the Great Lakes' scenic drives, fishing, and water sports.
Experience Isle Royale National Park's wilderness.
Attend Holland's Tulip Time Festival.
Visit Traverse City for wineries and beautiful beaches.
Discover automotive heritage at the Gilmore Car Museum.
Michigan offers diverse experiences, from urban attractions to outdoor adventures, making it a captivating destination for travelers of all interests.
20/ Hawaii
Hawaii is one of the best travel states and the most beautiful states in America, with its stunning beaches and tropical forests. It's no wonder so many people come here each year to soak up the sun and enjoy some of the best surfing in the world.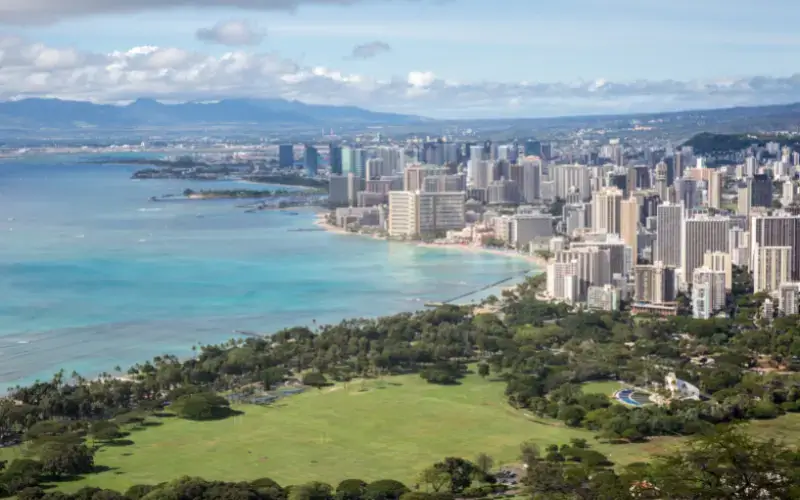 The surf breaks in Hawaii are legendary, attracting surfers from around the globe who seek the thrill of riding the magnificent waves.
Hawaii's enchanting landscapes and warm hospitality create an unforgettable experience. You can do a lot of things there. 
Explore volcanic wonders at Hawaii Volcanoes National Park.
Witness the mesmerizing sunrise at Haleakala National Park.
Savor the flavors of traditional Hawaiian cuisine.
Hawaii is also home to some of America's most iconic landmarks, such as Pearl Harbor and Diamond Head State Monument.
FAQs: The Most Famous States in the US
The most famous states in the US are California, New York, Texas, Hawaii, and Florida. Read on for similar questions.
What is the most visited state in the US?
According to the latest data, Florida is the most visited state in the US. Florida attracts over 137 million tourists annually with its sunny beaches, world-famous theme parks, and vibrant cities like Miami, Orlando, and more. 
What is the #1 tourist state in the US?
Florida is the number one tourist state in the US, with its beautiful beaches, vibrant cities, and world-class attractions. After that, New York and California also rank among the most popular tourist states, showcasing iconic landmarks and diverse cultural experiences. 
Where does the US rank in tourism?
According to Wisevoter, The US ranks third in tourism, with 45,037,000 visitors. The natural wonders, historic landmarks, entertainment venues, gambling, outdoor recreation, and iconic cities attract travelers from around the globe. 
That's why I had to enlist the 20 most visited states in the US out of its 50 states. But you'd love exploring the least-known states as well.