Tulum is famous for its breathtaking views, beautiful beaches, and ancient ruins. But if it's a little too expensive or you have already been there and are looking for other places like Tulum in Mexico, the US, and Europe,
I've got you covered! You might want to visit these places similar to Mexico and check out the Cancun alternatives.
Anyway, I have divided this post into three sections for your convenience:
Top 15 Places Like Tulum in Mexico
Think you've seen the best Mexico has to offer in the coastal town of Tulum? Well, think again! Check out my list of 15 awesome alternatives to Tulum that will have you planning your next trip south of the border in no time. 
From ancient ruins and world-class beaches to lush jungle landscapes and vibrant colonial towns, there's something for everyone on the list.
Is there anything wrong with going to Tulum?
Well, not at all! But Tulum is becoming increasingly popular, and as a result, it is becoming more expensive and congested. The town is also in danger of being overdeveloped, which could lead to the loss of its natural charms.
Also, many of the alternatives on the list offer exciting and unique experiences that you cannot find in Tulum.
Let's start exploring these places like Tulum but cheaper.
1/ Zihuatanejo
If you're looking for a laid-back beach town with plenty of activities to keep you busy, Zihuatanejo is the perfect place for you.
This Mexican town has all the charm of Tulum without the crowds and high prices. You can enjoy relaxing on the beach, swimming in the clear waters, or exploring the town.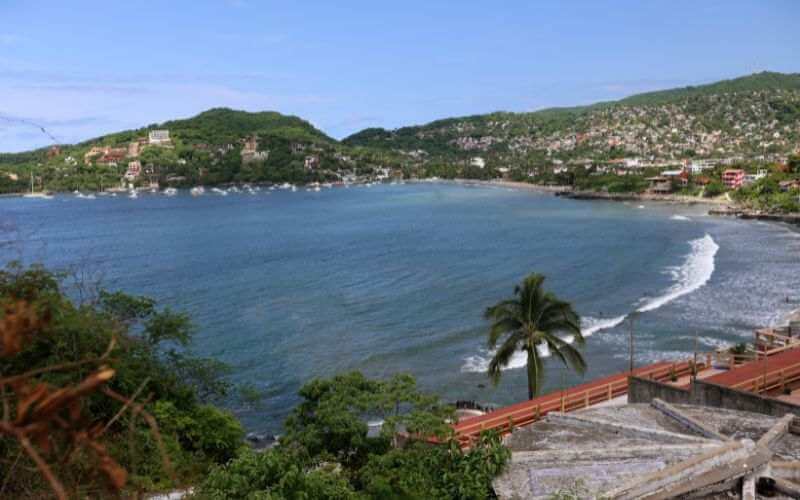 There's also a range of great places to eat, from fresh seafood to traditional Mexican cuisine.
These are the things to do and see in Zihuatanejo :
Go fishing and try your luck
Walk along Zihuatanejo Bay
Take a boat trip to the nearby Isla Ixtapa
2/ Bacalar
Nestled on the shores of Mexico's idyllic Laguna Bacalar, the town of Bacalar is a hidden gem that is rapidly gaining popularity. Thanks to its crystal clear water and pristine beaches, Bacalar has often been compared to Tulum.
However, a few key differences set Bacalar apart from other similar destinations. It's home to the world's second-largest freshwater lagoon. Visitors can enjoy swimming, snorkeling, and kayaking in clear waters.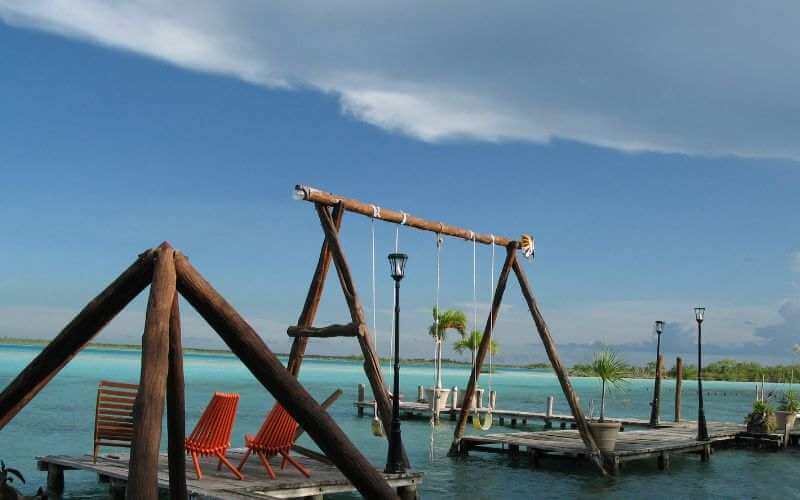 Also, Bacalar is located in the heart of the Mayan Riviera, making it an ideal home base for exploring the nearby ruins and rainforests.
These are the things to do and see in Bacalar:
Visit the Fort of San Felipe de Lara
Try your luck fishing in Laguna Bacalar
Explore the jungles and cenotes of the Mayan Riviera
3/ Merida
Merida is a charming city located in the heart of Mexico's Yucatan Peninsula.
The visitors can experience a taste of authentic Mexican culture while enjoying all the modern amenities of a major city. It also offers unique and appealing tourist attractions.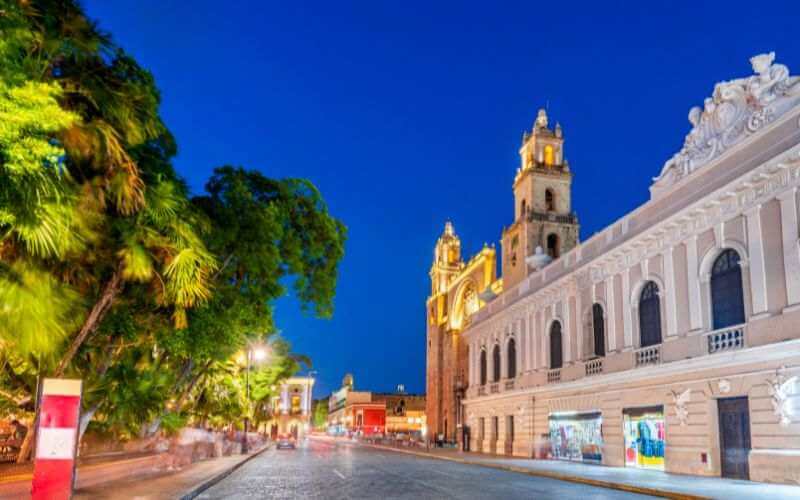 In addition to its many excellent restaurants and hotels, Merida boasts a vibrant art scene and numerous historical landmarks.
These are the things to do and see in Merida:
Explore the city's colonial architecture
Visit ancient Mayan ruins like Chichen Itza and Ek Balam
Enjoy a night out at one of Merida's lively bars or restaurants
4/ El Cuyo
El Cuyo is a small fishing village located on the eastern coast of Mexico. Although it is just a short drive from the popular tourist destination of Tulum, El Cuyo has a very different atmosphere.
The village is home to many small family-run businesses, and the pace of life is much slower than in Tulum. Travelers to El Cuyo can enjoy fresh seafood, explore the beaches, and participate in kayaking and snorkeling activities.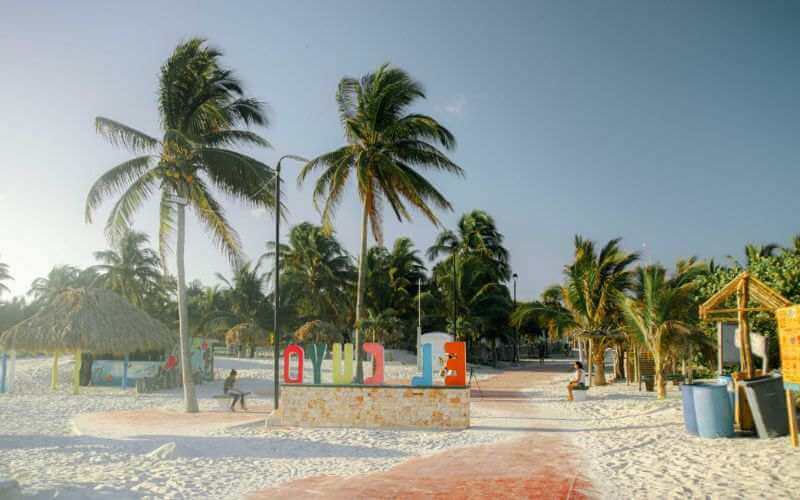 Although it is not as well-known as some of Mexico's other coastal towns, El Cuyo is worth a visit for those looking for a more authentic experience.
These are the things to do and see in El Cuyo:
Go scuba diving at the nearby coral reef
Visit one of El Cuyo's many hidden beaches
Relax in a hammock and soak up the sun
5/ Cancun
Cancun vs. Tulum is a debate as old as the two cities themselves. So which one is better? That depends on what you're looking for.
Cancun is the more developed of the two, with high-rise hotels lining the shore and a vibrant nightlife scene. You'd love to dance the night away on these Cancun bars.
It's not just a hub for party-goers but also history buffs. The city houses many Mayan ruins, allowing tourists to explore Mexico's rich past and present.
Also, Cancun has everything from luxury resorts to more budget-friendly options, so you'll find something that fits your needs.
Whether you're looking to relax on the beach or party the night away, Cancun is the perfect place. And there are many places similar to Cancun you might want to explore. 
These are the things to do and see in Cancun:
Swim with dolphins at Cancun's interactive aquarium
Experience the nightlife of La Isla Shopping Village
Soak up some sun on one of Cancun's world-famous beaches
6/ Boca del Cielo
Boca del Cielo, or "Mouth of Heaven," is a stretch of coastline on Mexico's Yucatan Peninsula that is famed for its:
Dramatic cliffs.
Beautiful beaches.
And clear turquoise waters.
The area has many tourist destinations like Sayulita, Merida, and Cancun, but it is also an essential site for Mayan archaeology.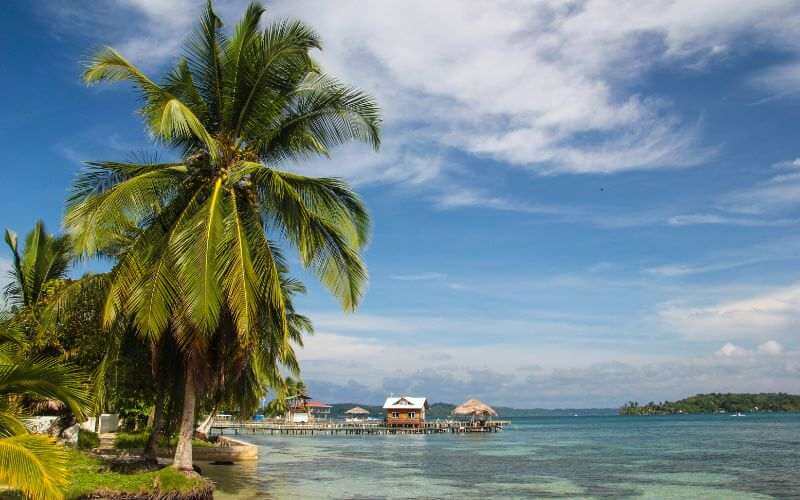 Boca del Cielo was once the center of the Maya kingdom of Coba, and many ancient ruins can still be seen today. The region is also home to several unique plant and animal species, making it a truly special place to visit.
These are the things to do and see in Boca del Cielo:
Explore the ancient ruins of Coba
Visit Gran Cenote, a hidden underground lagoon
Spot rare wildlife like howler monkeys and pumas
Take advantage of the excellent windsurfing opportunities
7/ Sayulita
Sayulita is a small beach town located on the Pacific coast of Mexico. It has become a popular destination in recent years thanks to its laid-back atmosphere, beautiful beaches, and vibrant nightlife.
The town is home to some excellent restaurants and bars, making it the perfect place to spend an evening with friends. Surfing is another popular activity in Sayulita, with some of the best waves in all of Mexico.
Sayulita is one of the most affordable places like Tulum in Mexico.
These are the things to do and see in Sayulita:
Go surfing at one of Sayulita's many beaches
Explore the cobblestone streets and colorful shops
Visit Sayulita's taco stands and food trucks 
8/ Palenque
Palenque is an ancient Maya city that dates back to the 7th century. Unlike the nearby city of Tulum, Palenque is not built on the coast.
Therefore it doesn't have the same level of access to trade routes. But Palenque makes up for this by being far more beautiful and atmospheric than Tulum.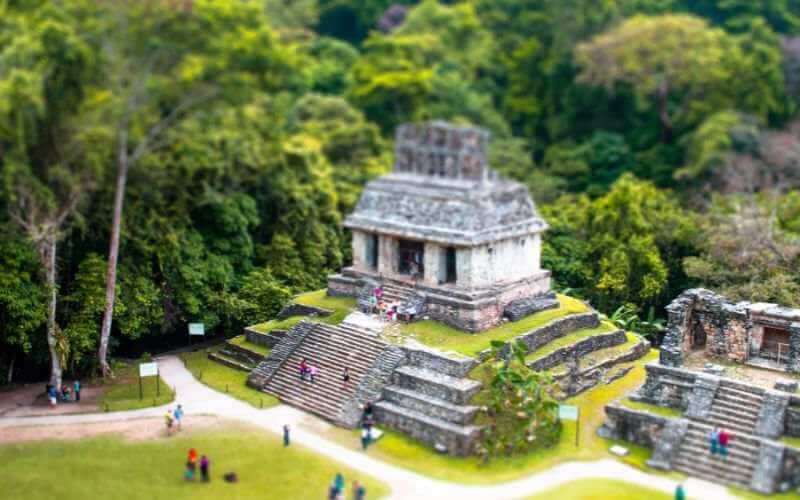 The city is nestled in the jungle, with towering palms and lush foliage everywhere you look. 
The ruins are also much more extensive and well-preserved than those at Tulum, making Palenque a must-see for anyone interested in Maya history and culture.
These are the things to do and see in Palenque:
Explore the ruins of ancient Palenque
Visit one of Palenque's many cenotes, or underground pools
Go bird-watching in the lush jungle surrounding the city
9/ Puerto Escondido
Puerto Escondido is a little-known paradise on Mexico's Pacific Coast. Although it's not as well-known as other resorts in the area, it offers a unique blend of relaxation and adventure.
With its beautiful beaches, lush jungle surroundings, and variety of activities, Puerto Escondido deserves to be one of the best similar places to Tulum in Mexico.
Unlike other popular tourist destinations in Mexico, Puerto Escondido is relatively untouched by commercialization.
These are the things to do and see in Puerto Escondido:
Go surfing on one of Puerto Escondido's many beaches
Visit the nearby lagoon and mangrove forests
Explore the markets and restaurants in town
10/ San Miguel de Allende
San Miguel de Allende is a city located in central Mexico. It's known for its well-preserved colonial architecture and vibrant art scene.
The city has long been a popular destination for artists, writers, and musicians worldwide. It offers an eclectic mix of cultural activities, from traditional festivals to modern art galleries.
These are the things to do and see in San Miguel de Allende:
Visit one of San Miguel's many churches and cathedrals
Walk through El Jardin, the city's iconic central plaza
Browse the local art galleries and museums
11/ San Pancho
San Pancho is a small town located on the Pacific coast of Mexico. The town is known for its beautiful beaches, laid-back atmosphere, and surfing.
San Pancho is also a mecca for artists, musicians, and writers. Visitors to the town can enjoy various activities, including swimming, sunbathing, fishing, and hiking.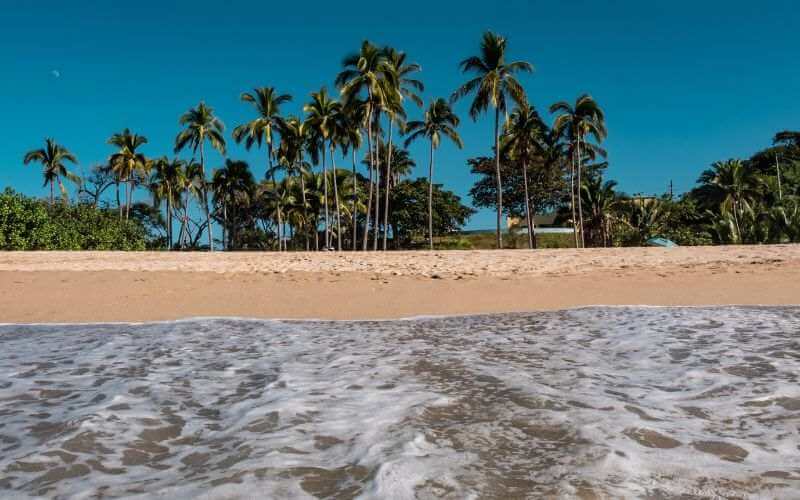 There are also many restaurants and cafes where visitors can enjoy fresh seafood and Mexican cuisine.
These are the things to do and see in San Pancho:
Go surfing on one of San Pancho's many beaches
Explore the town's art galleries and museums
Visit the local markets and shops
12/ Mazunte
Mazunte is a small town located on the Pacific coast of Mexico. The town is known for its relaxed atmosphere and its beautiful beaches.
Mazunte is perfect for anyone looking for some sun, sand, and relaxation. The relaxed atmosphere of this small town makes it an ideal destination for a peaceful getaway.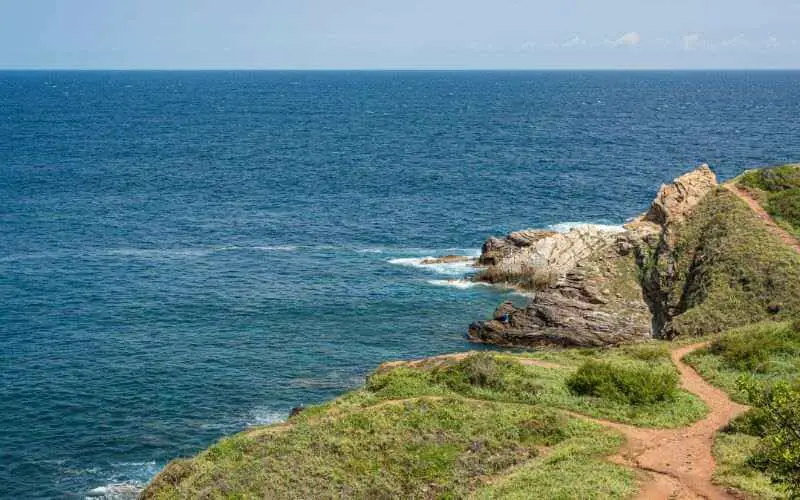 Visitors to Mazunte can enjoy swimming, sunbathing, and fishing. The town is also home to various shops and restaurants, as well as several art galleries and museums.
These are the things to do and see in Mazunte:
Explore the town's beaches and coves
Visit the local markets and shops
See a turtle sanctuary located near the town
13/ Holbox
If you like Tulum, you'll love Holbox. This small Mexican island off the coast of Mexico is a paradise for those who enjoy quiet beaches, turquoise waters, and laid-back vibes.
Vacationers will have no problem staying busy with various activities, such as swimming, snorkeling, fishing, and kayaking. And at night, the island comes alive with live music and dancing.
These are the things to do and see in Holbox:
Visit the local restaurants and cafes
Explore the nearby mangrove forests
Catch a glimpse of whale sharks during their annual migration
14/ Progresso
The city offers everything from beautiful beaches to exciting nightlife. And, unlike Tulum, it's not crowded with tourists. Progresso is the perfect place to spend a relaxing vacation or an action-packed weekend.
Progresso offers visitors a unique blend of relaxation and fun. There are many things to do and see in Progresso.
Visit the nearby Mayan ruins
Enjoy a relaxing day at one of the city's many beaches
Explore El Malecon, Progresso's waterfront promenade
15/ Isla Holbo
Isla Holbox is a small island off the coast of Mexico known for its pristine beaches and turquoise waters.
If you're looking to relax on a beach and do some snorkeling or scuba diving, Holbox is the perfect place for you. The clear waters are perfect for swimming, and the beaches are lovely places to soak up the sun.
The island is also home to wildlife, including flamingos, stingrays, and turtles. Holbox has recently become increasingly popular with tourists, but it has retained its small-town feel.
Isla Holbox is an excellent alternative to Tulum in Mexico, offering visitors a unique blend of relaxation and adventure.
These are the things to do and see in Isla Holbox:
Explore the nearby mangrove forests
Visit the island's art galleries and museums
Catch a glimpse of whale sharks during their annual migration
5 Places like Tulum in the United States
So you have been to Tulum and are looking for places similar to it in the US. Well, you've got them! These places like Tulum in the US, offer stunning natural beauty, rich history, and plenty of cultural attractions.
1/ Sanibel Island 
One place in the US with beaches and ruins is Sanibel Island in Florida. The island is known for its white sand beaches and abundance of shells.
It's also home to several historic buildings and ruins, including the Old Sanibel Lighthouse and the Sanibel Inn.
2/ Cannon Beach, Oregon
Travel to Cannon Beach in Oregon if you want to explore another beach town like Tulum. Here you'll find gorgeous sandy beaches and lush forests, as well as exciting tide pools and sea caves to explore.
3/ Big Sur, California
Big Sur along California's central coast has many rocky cliffs, beautiful waterfalls, and hiking trails to explore. One of the most notable places here is McWay Falls, a beautiful waterfall that tumbles down onto a sandy beach.
4/ New Smyrna Beach
New Smyrna beach is one of the places like Tulum in Florida that offers a wealth of natural beauty and history. Located on the coast near New Smyrna Beach, Turnbull ruins were once home to an ancient Native American community and are now a popular tourist attraction.
You'll find a bustling beach town with great restaurants, water sports, and plenty of places to stay. And you can also enjoy many tourist attractions and fascinating ruins in Virginia.
That's all for the US; let's head over to Europe now 🙂
5 Places like Tulum in Europe With Ruins & Beaches
If you are already in Europe but are a fan of Tulum's beaches and ruins, you'll be surprised to discover these places like Tulum in Europe that offer similar experiences.
1/ Kekova, Turkey
This ancient city, just like Tulum, has remarkable ruins and beautiful and secluded beaches. The mysterious sunken city of Kekova island makes for an incredibly unique and picturesque destination, and you won't be disappointed by what this place has to offer.
2/ Liguria Region, Italy
With its dramatic cliffs, gorgeous beaches, and charming seaside towns, the Liguria region of Italy is a must-visit. The crescent-shaped region in northwest Italy is known for its beautiful coastline and small fishing villages. And it offers a similar beachy vibe to Tulum.
3/ Zakynthos Island, Greece
Zakynthos Island is also home to some stunning beaches, like Navagio Beach and Keri Beach. With its turquoise waters and white sand beaches, Zakynthos also offers steep limestone cliffs. The wreck of the ship Panagiotis adds to the island's charm and draws visitors from all over.
4/ Capri, Italy
I must include Capri in places similar to Tulum in Europe because of its beaches and mountaintop scenery. And you can witness the famous Blue Grotto in Capri, a cave whose natural opening lets the sunlight pass through and create an incredible turquoise glow on the water.
5/ Ibiza, Spain
Although Ibiza is known for its lively nightlife, it also has a distinct beachy vibe, with gorgeous cliffside views. Like in Tulum, you'll find ancient landmarks like the Castle of Ibiza, Poblament fenici de sa Caleta, and Puig des Molins.
And that's not all; Europe has many other places that offer stunning natural beauty and rich history. Whether you are looking for postcard-perfect beaches, ancient ruins, or charming seaside towns, there's a place in Europe for you.
Also, explore these places similar to the Maldives in Europe.