Nantucket is a beautiful island off the coast of Massachusetts and is well known for its rich history, bay scallops, foggy weather, and iconic lighthouses.
If you've been to the island and are looking for a similar adventure, consider visiting these towns similar to Nantucket in the US.
These charming alternative coastal towns from Mystic to Monhegan offer you a Nantucket experience uniquely without breaking the bank. 
Also, you'd love to explore places like Nashville if you love the music scene; after reading this post about Nantucket alternatives.
21 Places and Towns like Nantucket but Cheaper
Not all island cities like Nantucket will be as expensive, but some may have unique price tags. With that said, let's dive in!
1/ Mystic, Connecticut
Connecticut's Mystic is mystic and is a cheaper alternative to Nantucket. Visiting the island will cost you an average of $160 per day, unlike Nantucket, which can cost up to $450 per day.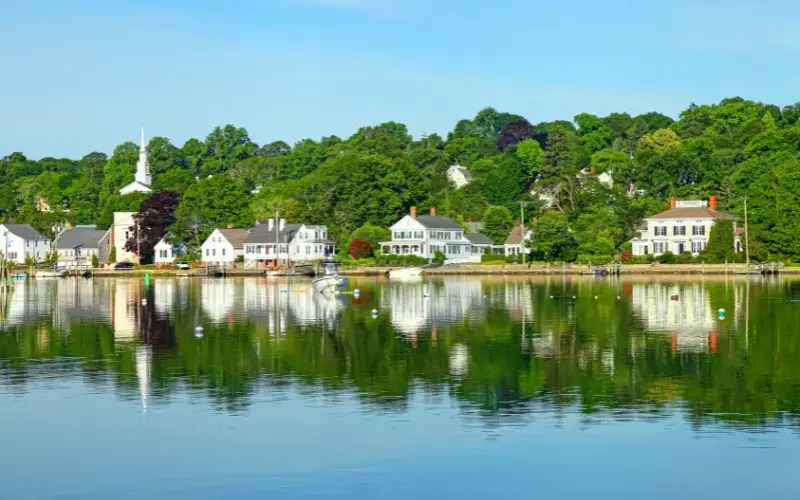 Mystic is full of history and culture with its beautiful harbor, antique shops, seafood restaurants, and Seaport Museum. It's also a perfect destination for hiking, kayaking, and sailing.
The coastal town is beautiful, and the best spot is on the water. You can find a hotel with a view of the 7-mile-long Mystic River. This is the perfect place to stay if you want to be close to the town but not in the middle of it. 
And no, I'm not talking about the Mystic River film here. 
Explore many restaurants and shops, and you can even take a ferry to Block Island.
2/ Watch Hill, Rhode Island
Watch Hill is a small Westerly, Rhode Island village located on a peninsula at the state's southwestern tip.
The town faces the nearby Atlantic Ocean, making it a popular tourist spot. And it has been likened to Nantucket because of its similar location and seaside atmosphere.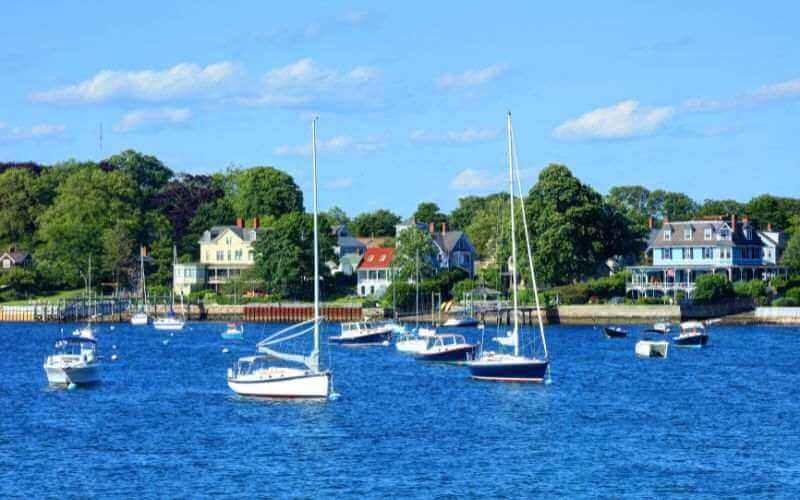 Visitors to Watch Hill can enjoy many activities, such as swimming, sunbathing, fishing, and exploring the village's shops and restaurants. A ferry service also runs from Watch Hill to Block Island.
3/ Menemsha, Massachusetts
As charming a place as Nantucket may be, Menemsha wins in the charm competition, hands down. A colorful fishing village that's been around since the 1600s, Menemsha is the perfect place to while away a summer day.
With its quaint shops and restaurants, not to mention its gorgeous beaches, it's no wonder that tourists flock here year after year. But what makes Menemsha special is its sense of community.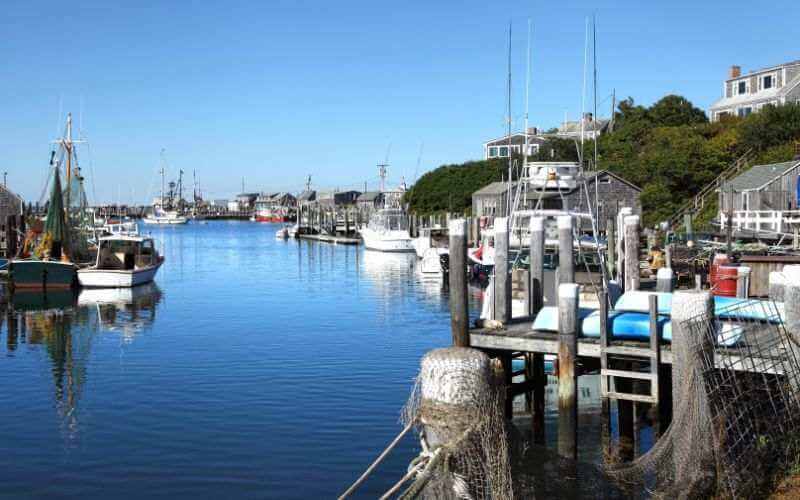 Everyone knows everyone here, and there's always a friendly face to welcome you. So if you're looking for a place to relax and soak up some New England charm, Menemsha is the perfect spot.
4/ Pacific Grove, California
Few places are as picturesque as Pacific Grove, California. This quaint town on the Monterey peninsula looks like something out of a postcard, with its dramatic cliffs, crashing waves, and historic Victorian houses.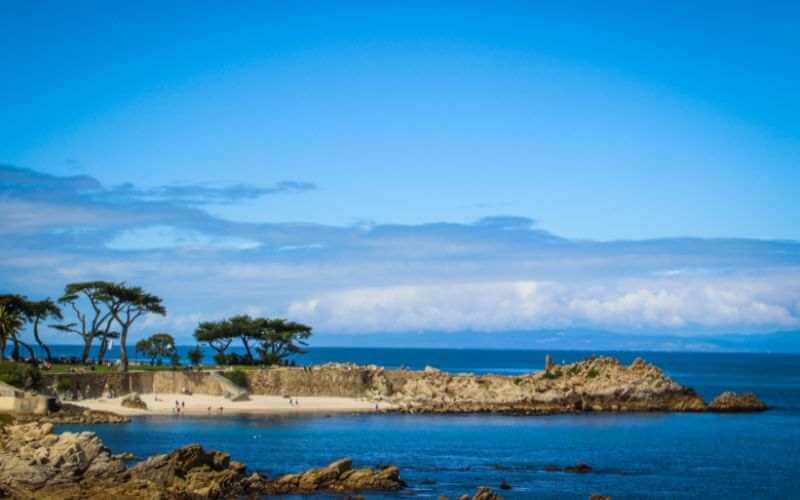 Visitors to Pacific Grove can enjoy from strolling along the scenic coastline to visiting the world-famous Monarch Butterfly Sanctuary.
Pacific Grove is a great coastal city to explore whether you're looking for a romantic getaway or a family-friendly vacation spot.
5/ Cape May, New Jersey
Cape May, New Jersey, is a beautiful seaside town that offers visitors a wide range of activities and attractions. Instead of spending your vacation lounging on the beach, you can: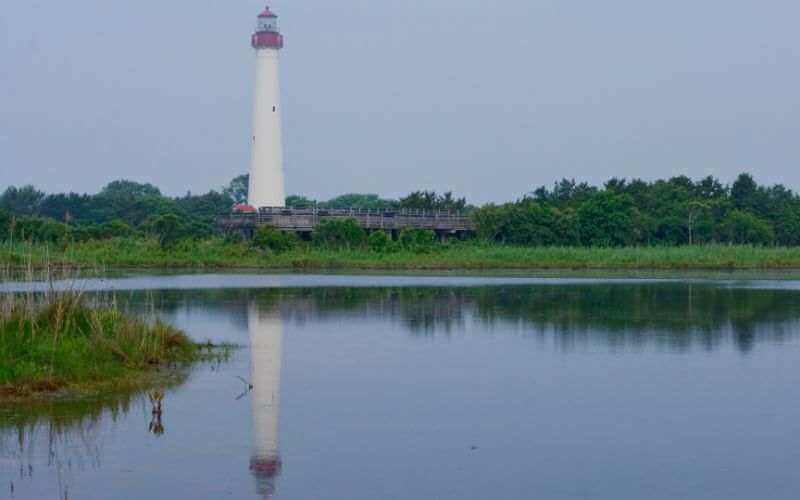 Explore the Cape May Lighthouse.
Visit the Cape May Zoo.
Take a stroll through the Cape May Point State Park.
Or head to one of the many beaches in the area.
With so much to see and do, it's no wonder why Cape May is such a popular destination. So pack your bags and plan your trip today – you won't regret it! But remember that it's a little more crowded than Nantucket. 
6/ Spring Lake, New Jersey
Spring Lake is also one of the most charming places similar to Nantucket. The town is on the Jersey Shore and has many bed and breakfast inns.
Spring Lake is also home to many unique shops, including a candy store specializing in fudge. Also, the town is located near many beaches, making it a perfect place to enjoy the summer sun.
7/ Casco Bay Islands, Maine
Casco Bay is known for its stunning islands and crystal-clear waters. Casco Bay is the place to be if you're looking for an adventure-filled trip. With activities like kayaking and whale-watching, you'll always have things to do.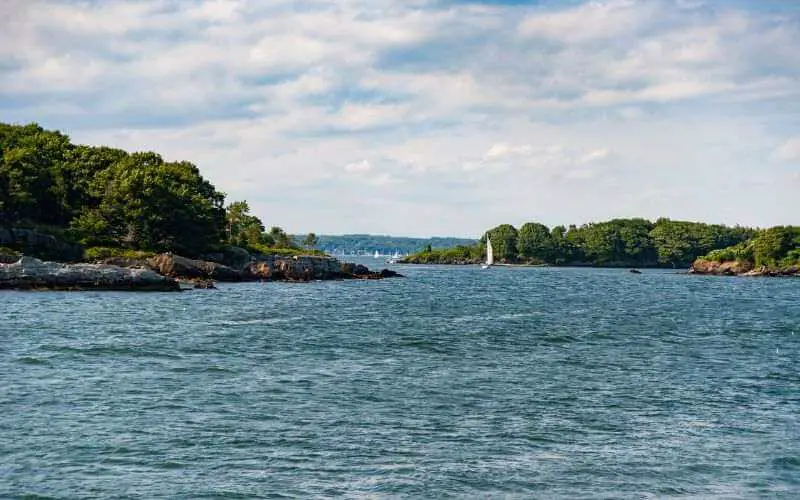 So, whether you're looking for a relaxing getaway or an action-packed adventure, Casco Bay has something for everyone.
8/ Leland, North Carolina
Are you looking for a quieter and more beautiful place than Nantucket? Leland is the perfect alternative. This small town is located just minutes from Wilmington, surrounded by natural beauty.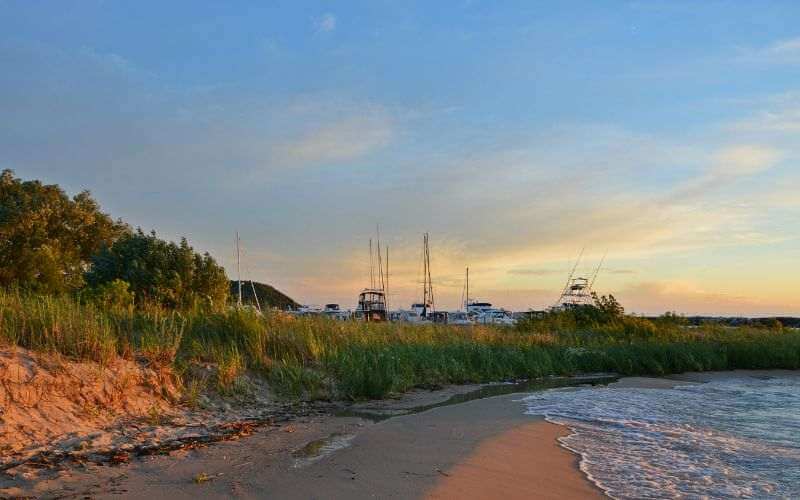 The parks and beaches are perfect for a day of relaxation, and the restaurants and shops offer a unique selection of local goods.
There's also a great selection of art galleries and museums, making Leland the perfect place to spend a day or two exploring.
9/ Mount Juliet, Tennessee
Mount Juliet is a small town located in central Tennessee. Despite its size, t the town is a popular tourist destination due in part to its similarity to Nantucket.
The town is situated on the banks of the Cumberland River and features a variety of attractive spots, including a waterfront park and several art galleries.
The visitors enjoy various activities, including hiking, fishing, and boating. In addition, the town is home to many restaurants and cafes, making it a great place to enjoy a meal or a cup of coffee.
With so much to offer, it's no wonder that Mount Juliet is such a popular spot.
10/ Tybee Island, Georgia
Tybee Island is a small barrier island located east of Savannah, Georgia. The island is well-known for its sandy beaches, marshes, and wildlife.
You can enjoy fishing, boating, bird watching, and swimming while you're there. Tybee Island is also home to the Tybee Island Light Station and Museum, which offers tours of the historic lighthouse.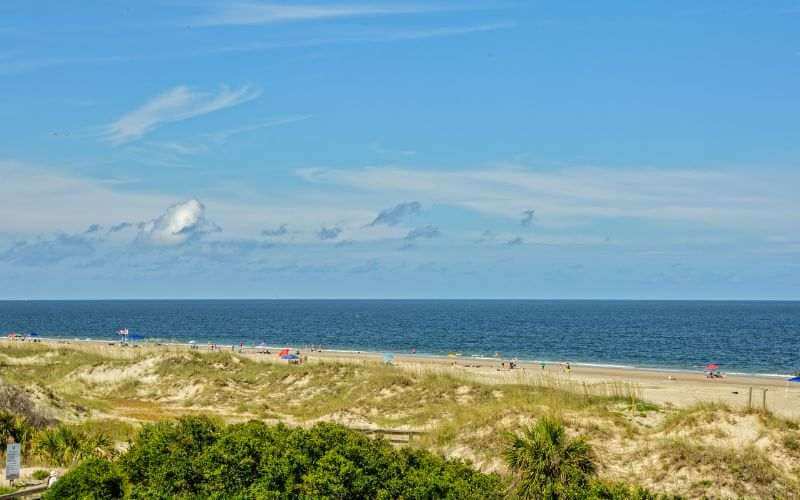 But wait, there's more. The island has a relaxed, natural feel like Nantucket, making it a popular destination for families and couples.
11/ Hampton Beach, New Hampshire
In southern New Hampshire, Hampton Beach is a popular destination for travelers from all over the Northeast.
The beach is well-known for its cleanliness and beautiful views. There are many things to do such as swimming, sunbathing, fishing, and kayaking.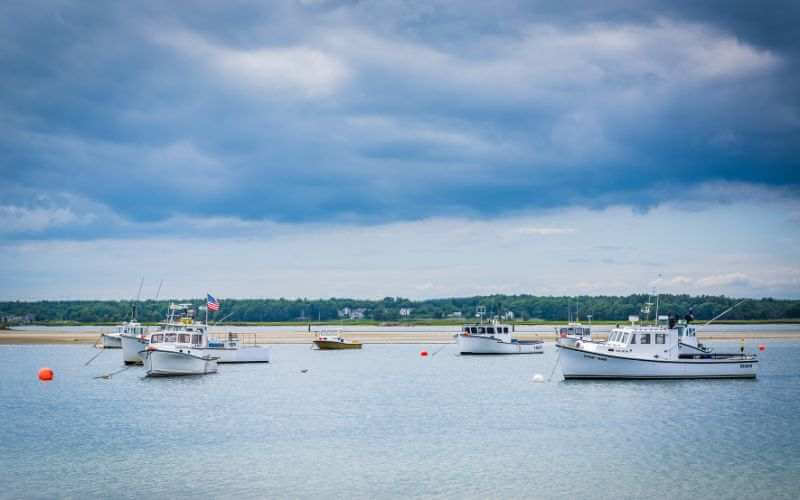 There are also many restaurants and shops to explore. So whether you're looking for a relaxing getaway or a fun-filled vacation, be sure to add Hampton Beach to your list.
12/ Old Saybrook, Connecticut
Old Saybrook is a smaller town with just over 10,000 people. While it doesn't have as many shops and restaurants as Nantucket, Old Saybrook makes up for it with its natural beauty.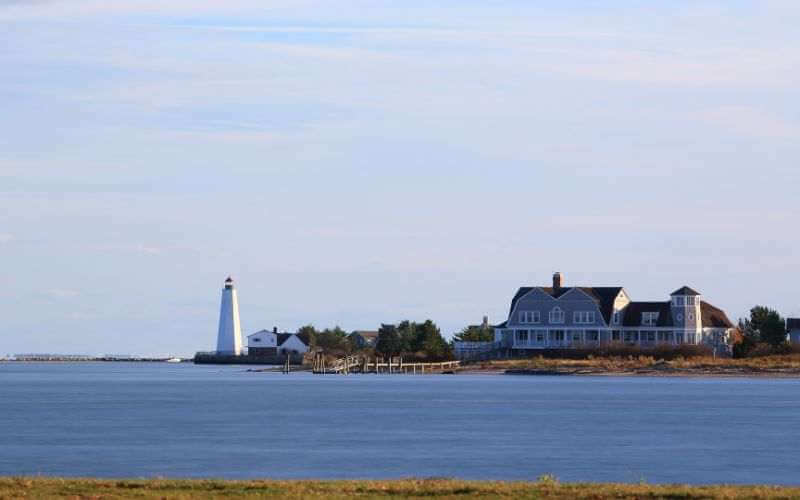 The town is home to several parks, nature trails, and the scenic Connecticut River. Visitors can also enjoy views of Lynda Point Lighthouse from the town's beaches. 
Because of its smaller size and quieter atmosphere, Old Saybrook is one of the better places like Nantucket but cheaper. 
13/ Amelia Island, Florida
Amelia Island is a small barrier island off the coast of Florida that has long been a popular destination for visitors worldwide.
Many people compare it to Nantucket, citing its beautiful beaches, quaint shops, and easy access to fishing and boating. Others come for the golf, as Amelia Island is home to some of the best courses in the country.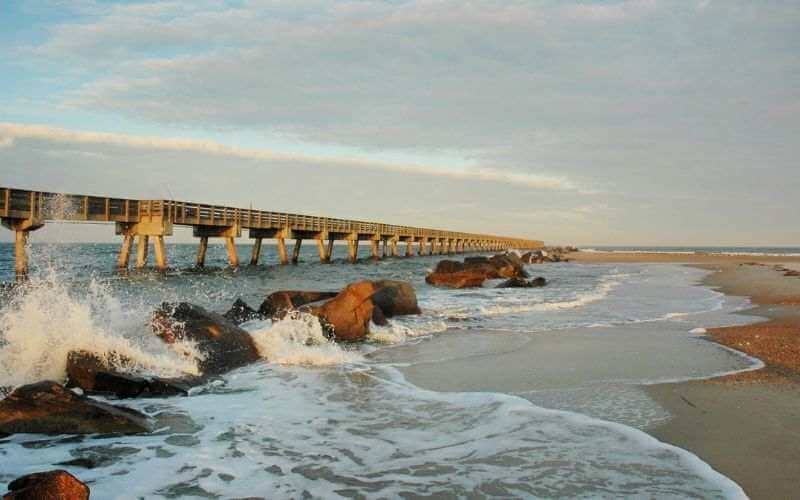 Regardless of the reason for the visit, Amelia Island is sure to please. With its miles of sandy beaches, endless possibilities for outdoor recreation, and fascinating history, Amelia Island has something for everyone.
So come and explore this little slice of paradise, you won't be disappointed!
14/ Camden, Maine
Camden, Maine, is often compared to Nantucket; both are famous traveler's spots in New England known for their quaint shops and beautiful scenery.
The town of Camden has a variety of accommodations, from bed and breakfast inns to luxury hotels.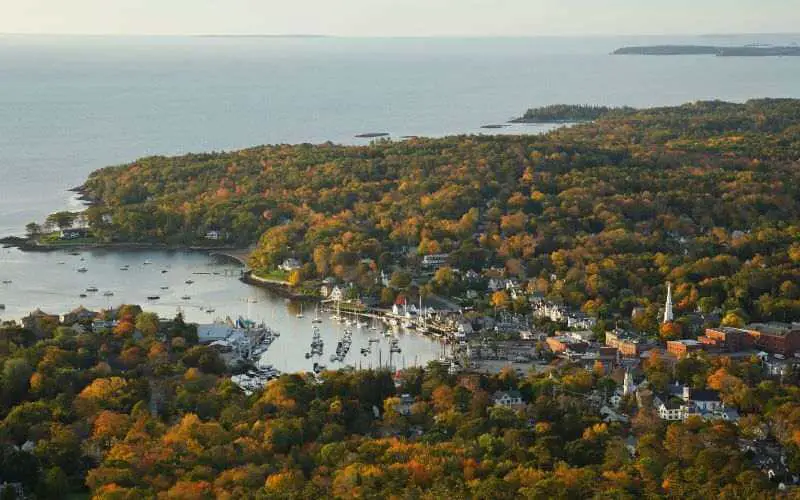 With many activities related to sailing and fishing, Nantucket and Camden remain popular tourist destinations. However, those seeking a more relaxed holiday should choose the quaint town of Camden.
15/ Isles of Shoals, New Hampshire
The Isles of Shoals are a cluster of small islands off the coast of New Hampshire. They are best known for their beautiful beaches, stunning scenery, and quaint towns.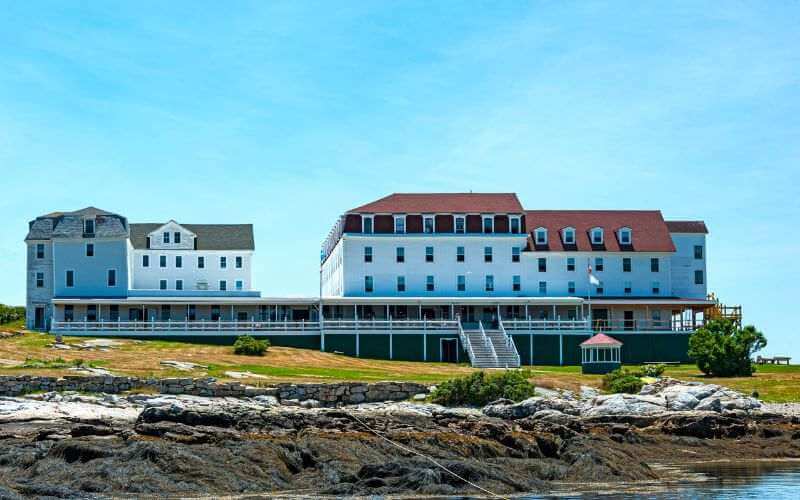 The Isles of Shoals is captivating, beckoning visitors to explore its mesmerizing beauty and tranquil atmosphere. If you're looking for a place to relax and enjoy the outdoors, these islands like Nantucket, are worth a visit.
16/ Mt. Desert Island, Maine
Mt. Desert Island is a large island off the coast of Maine. It is about the same size as Nantucket and is a popular place for visitors.
The island has many small towns, each with its distinctive character. There are also several state parks on the island, including Acadia National Park.
The island is connected to the mainland by a bridge, and ferries run between the island and nearby ports. Visitors can enjoy various activities on the island, including hiking, biking, and kayaking.
There are also many scenic drives, such as the Park Loop Road through Acadia National Park.
17/ Chebeague Island, Maine
If you're looking for a must-go town similar to Nantucket, look no further than Chebeague Island, Maine.
This picturesque island is a popular summer getaway with beautiful sandy beaches, quaint shops and restaurants, and plenty of activities for everyone in the family.
While it may be a bit off the beaten path, the island is worth a visit if you're looking for an idyllic New England escape.
18/ Block Island, Rhode Island
Block Island, Rhode Island, is like Nantucket because it's an attractive place to visit. The island is home to several beautiful beaches, including Crescent Beach and Fred Benson Town Beach.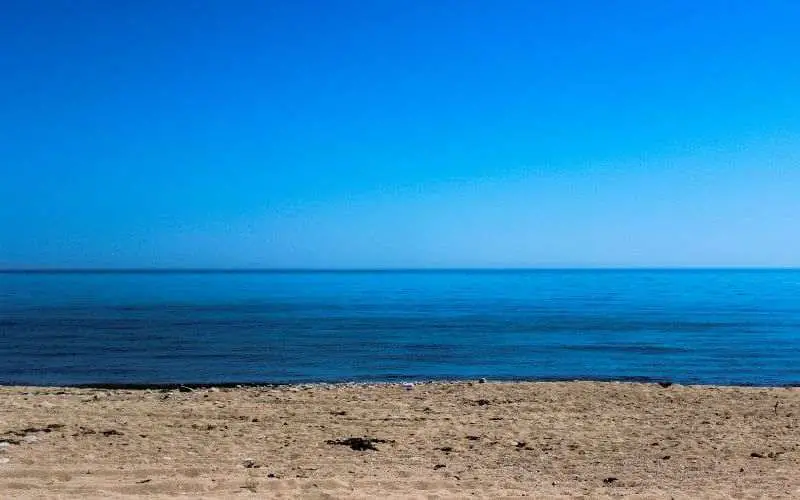 There's also a variety of shops and restaurants to explore and some historical sites. Visitors can take a ferry from Newport or Point Judith or fly into Block Island State Airport.
Block Island is sure to make a lasting impression regardless of how you get there.
19/ Norwalk, Connecticut
Regarding scenic coastal towns, few travel places can rival Nantucket. 
However, those looking for a less crowded alternative might consider Norwalk, located just off the coast of Connecticut. It's one of the best cities like Nantucket and is home to a variety of birds and other wildlife, making it a haven for nature lovers.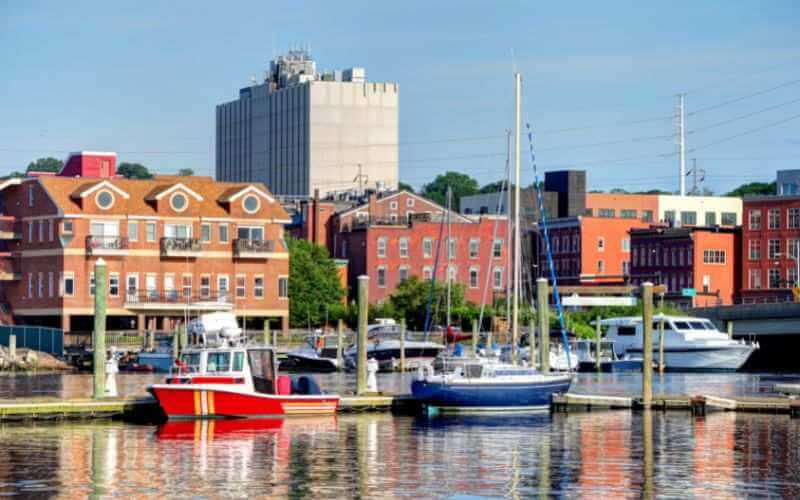 The city is famous for Sheffield Island Light, a historic lighthouse. There are also many hiking trails, perfect for those who enjoy the outdoors.
20/ Grape Island, Massachusetts
Grape Island is fast becoming the go-to spot for visitors to Massachusetts. This 101-acre island is located in Boston Harbor and is only accessible by boat.
Once on the island, visitors can explore its many coves, beaches, rocky cliffs, and wooded areas.
There are various activities to choose from, including swimming, kayaking, fishing, and birdwatching. You can also explore hiking trails to relax on its pristine beaches.
This charming island is just a short ferry ride from Cape Cod, and it offers a variety of activities for everyone in the family.
And with its growing selection of restaurants and shops, Grape Island is quickly becoming Nantucket's Alternative.
21/ Monhegan, Maine
If you're looking for a place that captures the essence of Nantucket, look no further than Monhegan, Maine.
This beautiful island is renowned for its winding trails and lush green landscapes, making it a popular destination for hikers and nature lovers.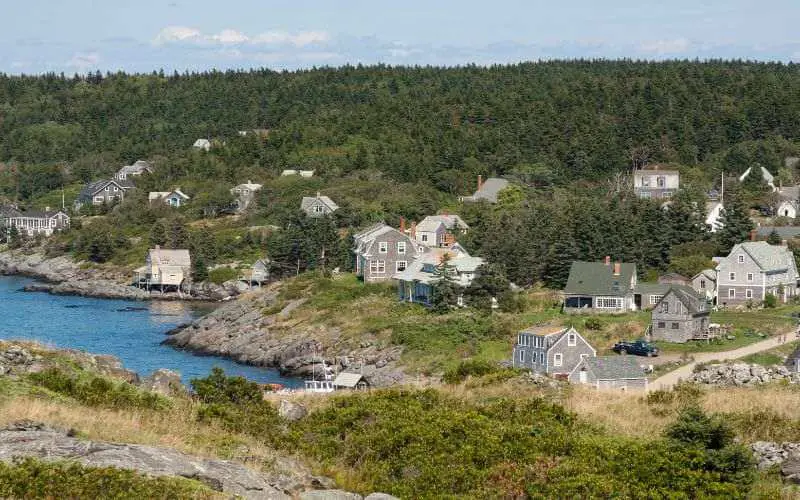 But it's not just the stunning scenery that draws visitors to Monhegan; there are also many charming shops and restaurants, as well as a variety of other activities to enjoy.
And with ferries running between Monhegan and nearby ports, it's easy to visit this idyllic New England escape. So why plan your next vacation on Monhegan, the perfect place to get away from it all?
Which of these islands and towns like Nantucket are you most looking forward to visiting? Let me know in the comments below because I always reply to them!
And while you're here, you should explore many similar places to other cities, places, and islands worldwide.