It can be challenging to decide on your next trip location if you are a regular traveler. No matter how hard you want to go to your dream place, there are many important factors to consider when choosing a travel destination.
But don't worry. Whether you are looking for an adrenaline rush or a beach escape, there is a perfect destination.
In this post, you'll learn how to choose a travel destination and find the perfect spot for your next trip, whether you are from the US, Europe, Australia, Canada, or elsewhere in the world!
Ready? Let's start!
19 Factors to Consider When Choosing a Travel Destination
The best travel destinations are not only beautiful and instagrammable but also safe, budget-friendly, and offer a unique experience. And they don't break your bank as well!
The top 19 factors I'll share will help you pick your next travel destination:
1/ Explore New Travel Destinations (or Old)
There are over 195 countries in the world right now. And every country has tons of amazing places to offer. It would be impossible for you to travel to all of them in your lifetime.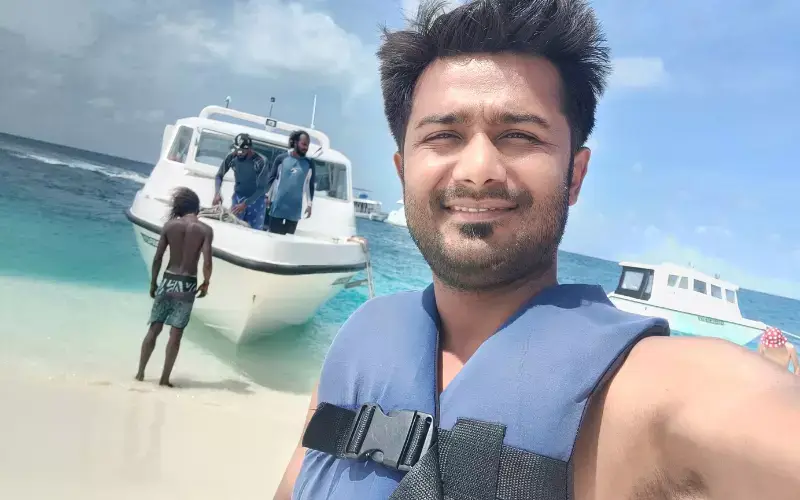 So, one of the best ways to narrow down your choices is by looking at new places that have caught your interest recently.
And ensure that you have never been there before. I am always looking to travel to new and unfamiliar countries.
If you are an adventurous traveler, explore remote and less popular destinations that offer unique experiences.
On the other hand, you can also revisit old travel destinations that you have been to and loved. It's always great to return to a place where you have amazing memories.
For example, I'd love to get back to the Maldives! And I can tell you 19 reasons to visit the Maldives right now.
2/ Consider Visa Requirements & Ease of Entry
When choosing your next travel destination, visa requirements can be a game-changer. You don't want to go through the hassle of applying for a visa only to find out that getting one is not possible.
Some countries offer visa-free entry or visas on arrival for certain nationalities. So, that's something to consider when making your decision.
3/ Think of Your Travel Budget
That's probably the most important factor when choosing a holiday destination. You need to ensure that your chosen destination is within your budget. But don't worry; there are plenty of affordable places to travel to.
South East Asia, for example, is very budget-friendly. You can find accommodation and food for as low as $10 per day.
Traveling has never been easier and more affordable than it is today. With the development of technology, you can easily find the best deals on flights and accommodation.
For example, I have been to the Maldives with my wife and son, and I spent only $2500 to enjoy 8 beachy days in the Maldives.
4/ Consider the Mode of Travel
That might not be as important for some of you, but it is for some. Some try to avoid flying, sailing, or bus as much as possible due to fear of heights, enclosed spaces, or motion sickness.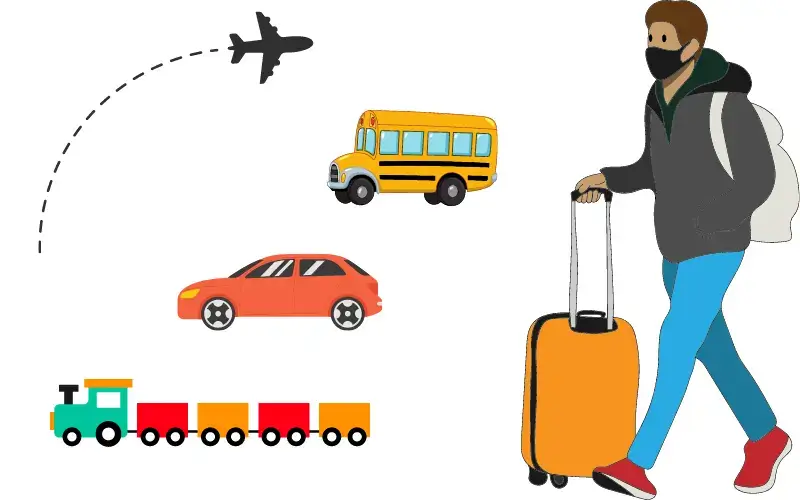 And that's completely understandable. No one wants to spend their vacation feeling nauseous or anxious. So, if you have any fear or simply don't like certain types of transportation, ensure to factor that in when making your decision.
5/ Check If The Country Is Safe to Travel To 
This is very important, especially when traveling with your family or kids. You need to ensure that the country you are visiting is safe and stable.
You might want to check:
Check if there have been any recent political unrest or terrorist attacks in the country. Beware of common scams in the country you want to travel to. And also, find out if your government issues any travel advisories.
6/ Take Weather into Consideration
The weather is something that you can't control. But it affects your travel plans and experience, especially if you are on a tropical vacation. 
You might want to search something like, "weather in _______" on Google, and fill in the blank with your favorite destination.
If you are planning to visit a beach destination, you might want to consider the rainy season. That's usually when accommodation and flight prices are at their lowest.
On the other hand, if you are looking to ski or go snowboarding, you must ensure enough snow.
7/ Confirm if Vaccinations & PCR Test Are Required
The covid-19 pandemic is almost over, but you must take some precautions when traveling. Before booking your flights, check if any vaccinations or PCR tests are required to enter the country. You can do that by:
Visiting your airline's website.
Or the embassy of the country you want to travel to.
You might want to read: CDC Guidelines for International Travel to and from the US
8/ Plan Out or Get Ready for Spontaneity
This one is a bit tricky. Suppose you are the type who likes to plan everything out in advance. In that case, you might want to consider a destination that is easy to navigate and doesn't require much planning.
On the other hand, if you are more spontaneous and like to go with the flow, consider a challenging destination that requires some research.
For example, you can change your plans and enjoy spontaneity if a destination is nearby.
9/ Talk to Your Travel Buddy (If Applicable)
This one is pretty self-explanatory. If you plan to travel with someone, talk to them about what they want. You can decide on your next travel destination if you are traveling solo!
You need to ensure that both of you are on the same page and want to visit the same type of place. Otherwise, it will be a disaster.
10/ Think About Your Travel Goals
What do you want to achieve from your next trip? Do you want to relax and rejuvenate? Are you looking for some adventure?
For example, I recently lived in the company of mountains in Northern Pakistan. It was one of the most challenging and rewarding experiences of my life.
You need to ensure that your travel destination aligns with your travel goals. Otherwise, you will be very disappointed.
11/ Decide How Much Time You Have for Traveling
This is important to consider when choosing your next travel destination. You need to think realistically about how much time you have for traveling.
If you only have a week, you won't be able to travel to a country on the other side of the world. And if you have months, you can consider going to multiple countries or even taking a long road trip.
For example, I can fly to Dubai and return the next day.
12/ Consider the Kid-Friendliness of the Destination
If you are traveling with kids, you must also consider their needs. That means the destination must be kid-friendly and have plenty of activities to keep them occupied.
You also need to think about the food options as well. Some kids can be picky eaters, so you must ensure plenty of food options are available. That's important when choosing a family vacation destination.
13/ Decide on Travel Experiences, Activities & Attractions
Many countries have hundreds of sights, cuisines, and areas to visit. Before choosing a destination, consider the types of experiences you want to have and what you'll be doing there.
This is an essential factor to consider when choosing your next travel destination. You must ensure that the destination has plenty of activities and attractions you are interested in.
For example, if you are interested in hiking, you might want to consider a destination like Nepal or Pakistan. And the Maldives is famous for scuba diving, beachy vibes, and overwater bungalows. 
14/ Consider Pet Friendliness of the Destination
This is another important factor to consider if you are traveling with pets. You must ensure that the destination is pet-friendly and has plenty of pet-friendly activities.
You also need to think about the food options as well. Some pets can be very picky eaters, so you must ensure plenty of food options are available.
15/ Get to Know Exchange Rate in Advance
Ensure that you are aware of the exchange rate before you travel. It is always good to estimate how much things will cost in your destination currency.
This will help you budget your trip better and avoid any surprises.
16/ Think About Language Barriers (If Applicable)
If you travel to a destination where they don't speak your language, there will be communication barriers.
That's why learning some basic phrases in the local language is always a good idea. You can at least communicate with the locals and get by.
And you might want to skip a destination just because of the language barrier.
17/ Choose the Environment or Infrastructure of Your Choice
I don't like to see high-rise buildings like in Dubai. I prefer more naturalistic surroundings and landscapes like in the Maldives.
That's why I avoid concrete jungles and prefer destinations like Bora Bora, Maldives, Thailand, and more.
So, it is always essential to think about the environment or infrastructure of the destination before you travel there.
18/ Ask Your Friends and Family Members
Suppose you are unsure about which destination to pick for your next travel. In that case, you can always ask your friends and family members for their recommendations.
They might have some great suggestions for you. And they might also have some insights that you didn't consider.
19/ Get Inspired by Travel Blogs, Instagram, & Forums
If you are still struggling to find a travel destination, you can always get inspired by other travelers.
There are plenty of travel bloggers and Instagrammers who share their travel experiences and recommendations. You can follow them and get inspired by their travels. 
Travel forums are also great places to get travel ideas and recommendations.
You can go to Google and search for something like "best destinations for camping" or "places like the Maldives in Europe," and you will get inspiration.
20/ Look Back into Your Travel Bucket List
Consider looking back into your list for inspiration and choose a travel destination dear to your heart. Traveling to a place you have always wanted to visit is always a good idea.
If you haven't already, start building your travel wishlist. It can serve as a roadmap for upcoming journeys and a source of inspiration for years to come.
Many experienced travelers use their travel bucket lists to stay focused and achieve their goals.
21/ Ask Yourself These Questions
If you plan a trip to a foreign country, ask yourself these questions to help narrow down the options.
What's your favorite place you've been to?
For example, if you have been to the Maldives and loved it, you might want to visit:
So ask yourself what your favorite travel experiences are and try to find more destinations that offer similar experiences.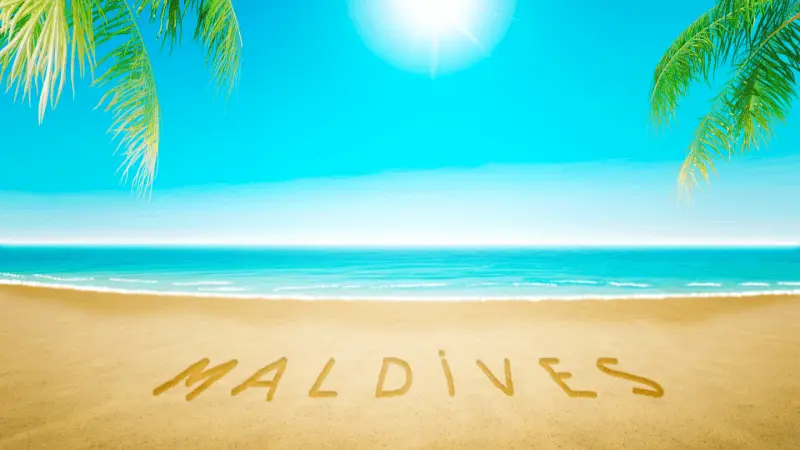 Do you recommend going off the beaten path?
You can ask yourself this question to help you find less touristy places. If you don't mind getting away from the crowds, consider looking for destinations off the beaten path.
For example, I recommend going to these off-the-beaten places:
Africa: Namibia, Botswana, Ethiopia, Sao Tome, and Principe.
Asia: Bhutan, Lebanon, Central Asia, Malaysia, Thailand, Singapore, and more.
Europe: Armenia, Azerbaijan, Bosnia and Herzegovina, Kosovo, Lithuania, Romania.
North America: Cuba, El Salvador, and Honduras.
Oceania: Papua New Guinea, Marshall Islands
Are there any places you recommend for beginner travelers?
If you are a first-time traveler, you might want to consider destinations known for being traveler-friendly.
These are some great options:
Iceland
United Kingdom
Ireland
Newfoundland, Canada
Montreal, Quebec
Japan
New Zealand
Vietnam
Australia
Canada
Costa Rica
New Zealand
Thailand
USA
How to Choose a Perfect Travel Destination?
You want to see the world. You're eager to discover new cultures, taste new cuisine, and do fun activities. With so many great options, deciding which place best meets your needs is challenging. But it doesn't have to be.
In this section, you'll learn how to pick a tour destination. Let's start!
Step 1: Consider the Factors Listed Above.
There are numerous factors to think about when choosing the right travel destination. To make it easy, we've compiled a list of the most important ones in this post.
For example, you must decide on your vacation duration, ideal climate, and more.
Step 2: Prioritize Your Wants
And when considering those factors, it's best to prioritize your wants. That way, you can better match each destination to what you're looking for in a trip.
Ask yourself, "what's important for you?"
Your kid, pet, spouse, or any other traveling buddy.
Places like mountains, islands, beaches, and more.
Things like camping, scuba diving, and enjoying the nightlife.
And the list goes on! Narrow down your list and make sure that your priorities are in order. Once you've considered all these things, it's time to move on to the next step.
Step 3: Get to Know Your Travel Budget Required
Vacation costs can add up, especially if you're planning to travel internationally. So, it's essential to calculate a travel budget and ensure you can afford the trip.
To get an accurate estimate, look up the
The average cost of travel for your chosen destination.
Flight ticket prices (via Google Flights).
Local transportation options and costs (via WorldAtlas)
And things you want to do and see!
Once you have all this data, you can better assess if the destination is affordable. If it's not, don't worry! Just consider cheaper destinations or look for ways to save money while traveling.
FAQs: How to Choose a Travel Destination
Now that you've gone over how to pick a tour destination let me answer some frequently asked questions.
What are the 5 factors to consider for effective tourism planning?
There are many factors to consider when planning for tourism, but these are the five most important ones:
Climate.
Transportation.
Infrastructure.
Accommodation.
Activities.
How do you select your travel destination?
When choosing a travel destination, you must consider your budget, ideal climate, preferred activities, and more. You can also reflect on past trips to determine what you enjoyed and didn't like.
Additionally, getting input from friends and family members who may have different travel preferences is a good idea. By doing this, you can get a well-rounded perspective of the different options available.
What are the 5 A's essential to a successful destination?
Many factors contribute to a successful destination, but the five most important A's are attractions, accessibility, accommodation, amenities, and activities.
Attractions: Natural wonders, historical sites, or unique cultural experiences.
Accessibility: Ease of reaching the destination.
Accommodation: Options for tourists, such as hotels, resorts, and rental properties.
Amenities: Necessary services such as restaurants, shops, and leisure activities.
Activities: Entertainment and enrichment for visitors during their stay.
How to choose a family vacation destination?
Some factors to consider when choosing a family vacation destination include the cost of the trip, climate, transportation, and whether the destination is kid-friendly. Also, consider the interests of each family member to ensure that everyone has a good time.
How to choose a tropical vacation destination?
When choosing a tropical vacation destination, it's important to consider the climate, cost, and available activities. Additionally, you should research the destination to ensure it is safe and has good infrastructure.